All about fragrances > What fragrance to wear during winter
All about fragrances > What fragrance to wear during winter
When temperatures begin to drop gradually, the urge to wear a hot, spicy and warmer fragrance becomes present. And for the coming season, fragrances with oriental notes and gourmet aromas are on the rise. BelleMag tells you which notes are to be preferred for the long evenings in front of the fireplace ...
Every scent is a question of nose
With more than 30 million olfactory cells, a human being can differentiate between 10,000 odors. These will be transmitted in a fraction of seconds to the right region of the brain, responsible for the emotions. This explains that an odor is associated most of the time with a memory, an emotion, like the madeleine of Proust. "With the arrival of winter, we focus mainly on hot and thick perfumes," says Manuela Pfannes-Völkel - that's why those with thick notes that coat, are perfect when the days are shortening and that the air becomes cold and dry.
Earthy,
Woody,
Mellow,
Balsamic,
Warm
are all attributes that describe the scents contained in the fragrances for Autumn-Winter.
> For women: Dark Amber & Ginger Lily by Jo Malone
> For both - women and men: Five O'Clock au Gingembre by Serge Lutens
> For men : Colère d'Épices by Esteban
Thierry Mugler Les Exceptions Cuir Impertinent
This unexpected concoction opens with spicy star anise, warmed up by tobacco, amber and leather. Somehow, it all harmonizes to give us a cozy pumpkin spicy scent that (quietly) screams winter.
Compositions wrapped with cypress scent
> Pour femme : Aroma Allegoria - Aromparfum Exaltant by Guerlain
> Pour homme : A*Men Pure Wood, Cerruti Image, Un Million by Paco Rabanne
In general, the favorite ingredient is sandalwood - which, in addition to warming the air, stimulates good mood!
> For women: Samsara by Guerlain, N°22 by Chanel, Sensuous by Estée Lauder. Paloma by Picasso, Envy me by Gucci, Hypnotic Poison by Christian Dior
> For men: Mouchoir de Monsieur, A*men by Mugler, Cuir Noir Armani Privé
Not to mention patchouli and vetiver
These two ingredients warm the body in cold weather and prevent it from turning dull because of lack of sunlight. They make us feel good.
> For women: Angel Muse Eau de Pafum by Mugler, 1000 by Jean Patou
> For men: Wanted Freeride by Azzaro, Coach for men, Mr Burberry
The aquatic, fruity and light fragrances are in full hibernation and will come back when the sunny days will warm
See you next year.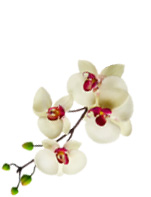 ©Copyright MSCOMM 1996 – 2020. Michèle Serre, Éditeur
Spas

Care & Make-up

Health

For Men

Glossaries

Various