Tips & Shopping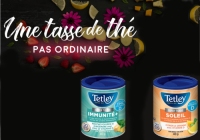 Tetley Super Teas to the Rescue for Fall and Winter with Soleil and Immunité+, just in time to help tackle cold and flu season.

All about phytotherapy
Phytotherapy means "plant treatment." It is the oldest form of medicine and you may be surprised to learn that, when considered from a global perspective, it is still the most commonly used type of medicine in the world today. Many of the earliest surviving written texts including the Egyptian Ebers Papyrus and several ancient Chinese documents are essentially lists of herbs with their medicinal uses.
The great names in the medicine of antiquity such as Hippocrates, Dioscorides, Avicenna and Galen were all herbalists. It tends to be forgotten that the materia medica of conventional medicine was, until as late as the 1930s, largely plant-based and that botany was still part of the undergraduate curriculum in some medical schools until the mid twentieth century.
Although today classed as a form of complementary medicine, herbal medicine is in fact, when viewed globally and historically, the most conventional of all types of medicine!
Aloe vera
Alleviates, Moisturises
The sap from the Aloe leaf is valued today to protect skin from harmful environmental factors.
Chamomile
Alleviates, Relaxes.
Anti-inflammatory and soothing action.
Ginko Biloba
Anti-free radical, Moisturises, Restructures, Tones
The leaves are very rich in major antioxydants which block the formation of the free radicals.
Green Tea
Astringent, Normalises, Repairs
Contains substances which have, among others, anti-oxidizing properties
polyphenols and tannins contained in the tea would have an antiseptic action on the bacteria responsible for the formation of caries. Besides, the tea contains traces of fluorine, defender agent of teeth.
Ground Ivy
Tones
Fights against cellulite
Hamamelis
Circulatory problem Heavy leg
Hibiscus
Moisturizes
The proteins extracted from its seeds have exceptional re-energizing moisturizing cosmetic properties.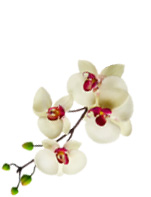 ©Copyright MSCOMM 1996 – 2023. Michèle Serre, Éditeur
Spas

Care & Make-up

Health

For Men

Glossaries

Various