All about fragrances > Summer Scents
Jacline La Flèche
The approach of summer brings with it a armload of colorful perfumes. Soft and citrusy, flirty and sweet scents that can be worn right on the skin to delight the senses. Elegant and whimsical, the bottles and the names are instantly entrancing. Everyone will find her own elixir to encapsulate the feeling of the moment.
Women who are devoted to one single perfume are perhaps unaware that there are summer scents and winter scents. You wouldn't wear a heady perfume with a pair of shorts, nor a light floral eau de toilette with a fur coat. There has to be balance. While the heady perfume may prove bewitching in winter, it may be overwhelming to the man who breathes it in when it's 80° in the shade. The same applies to overly musky or sweet scents.
In the summer, we wear airy, light fabrics to allow the breeze to flow easily in the heat. Just like your clothes, a fragrance to match will have light notes, smell clean and fresh. Choose a perfume that matches the season: light like Éclat de fleurs by Lanvin. Opt for green florals like Elizabeth Arden's Green Tea, Cabotine de Grès, Cristalle eau verte by Chanel or perfumes with fresh citrusy aromas like Ô from Lancôme, or Ô Oui! A breath of pure air with a fruit sorbet flavor, napped with a vodka frappée...
A number of perfume makers guide you in your choice: Burberry Summer, Eternity Summer by Calvin Klein, Very irresistible summer sorbet by Givenchy...
Others already evoke vacation time, tropical paradise: Jimmy Choo Exotic.... To dive into summer, Yves Rocher Monoï Eau Des Vahinés will encapture the wearer with a sense of paradise and conjure images of blue lagoons, white sandy beaches, emerald palm trees and golden sun.
It's recommended that you don't apply perfume directly onto your skin before and during sun exposure. Spray it onto your clothing and hair. Perfume, acting as a photosensitizer, can create brown spots that will remain like the passage of time: indefinitely.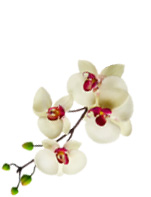 ©Copyright MSCOMM 1996 – 2021. Michèle Serre, Éditeur
Spas

Care & Make-up

Health

For Men

Glossaries

Various