All about perfumes > Ô de Lancôme
Designer: Lancôme
Creation : 1969
Olfactory group: floral, cyprius
Thousands of drops of water, like a cascade of refreshing notes... Sensual, cool, and invigorating, deliciously spontaneous and natural, Ô DE LANCÔME is the essence of lightness and exhilaration. Its beautifully luminous green colour is evocative of the sun shining on the early morning dew.
Inspired by thousands of bursts of freshness… In 1969 Lancôme was carried by a breath of fresh air set to revolutionise the codes of perfumery. This is the creation of Ô DE LANCÔME, the very first fresh fragrance for women.
A true pioneer in a field where fresh scents were mainly reserved for men's Eaux de Cologne, Ô de Lancôme was a daring code breaker. A blend of perfectly balanced textural fl oral and chypre notes, it finally offered women a fragrance of true freshness. A LEGEND WAS BORN. Its secret? A VEIL OF BOTANICAL NOTES as refreshing as dew's gentle caress over skin.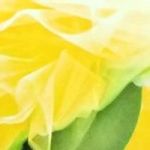 First, a bouquet of vibrant and dazzling citrus notes: a harmonious blend of lemon, mandarin orange and bergamot…
Green aromatic notes of Basil, Rosemary and Coriander give a sunny warmth to its heart.
Base notes of Oak Moss, Sandalwood and Vetiver enhance and complete this sensorial harmony.
The result was truly spontaneous freshness and deemed a true icon of modern perfumery.
Since its creation, Ô de Lancôme has not lost any of its freshness. 40 springs, 40 summers with women… An exquisite invitation to dance through dewy grass on a summer's morning. A perfume full of history.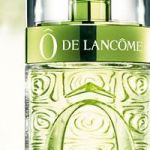 Iconic since 1969, the historic bottle of Ô de Lancôme is now reinterpreted by Fabien Baron, Artistic
Director and designer of international leading names.
Resplendence, lucidity, purity… This new bottle sublime the original design in a vintage and contemporary luxury way.
Engraved on the back of the bottle are the original, emblematic swirls inspired by the LANCÔME ROSE and the movement of gently rippling water. The green ring is unveiled in a luxurious and bright metallic guise, whilst the crystalline reinterpretation of the cap is adorned with exquisitely pure reflects. on the front of the bottle, a mythical letter is embossed: Ô, the ultimate symbol of freshness, created by Lancôme.
THE COLLECTION
Ô de Lancôme is available in three generous formats of 50, 75 and 125 ml.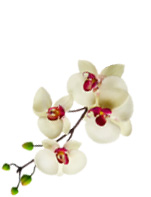 ©Copyright MSCOMM 1996 – 2021. Michèle Serre, Éditeur
Spas

Care & Make-up

Health

For Men

Glossaries

Various