All about fragrances > Thierry Mugler > Angel, More gourmand than gourmand
Fragrance for women
Perfumer: Thierry Mugler
Original fragrance: 1992
The Taste of fragrance version : september 2011
Olafactory group: oriental gourmand
Released in 1992, Angel was Thierry Mugler's fi rst fragrance; a multi-faceted myth transcending all trends. Inspired by the creator's childhood memories, he launched a new olfactory fashion, the "Oriental - Gourmand".
A blend of deliciously sweet notes and an overdose of patchouli, the fi rst "blue" fragrance in the history of perfumery captivates and sweeps us into a whirlwind of delectable delight.
2011 - The Taste of Fragrance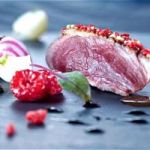 For the 'Taste of Fragrance' the red berries, jam and caramelized almonds in the praline are combined with pure cocoa powder preserving its natural bitterness, making Angel infi nitely succulent.
Pierre Aulas, Olfactory Artistic Director for Thierry Mugler Parfums
Blended into the original formula, bitter cocoa powder was chosen as the taste enhancer. It exalts Angel's gourmand notes, making them intensely voluptuous.
The ingredients include all the strong sweet notes – praline, vanilla, and red berries – as well as sensory spices and the famous patchouli, which will
undoubtedly be more challenging to convey... perhaps with a dark taste, close to nature.
Inspiration of Hélène Darroze, Grand Chef, Paris
My first idea would be a sweet-savory main dish for Angel. Why not pigeon or duck, a darker poultry that goes very well with chocolate… To bring out this main ingredient, I think a Mexican "mole" would be perfect. The key ingredient of this dough-like specialty is bitter chocolate.
I will stay with something very "gourmand" to reflect its formula, something that releases many different flavors in the mouth.
Recipe
Sautéed duck breast in a pink praline crust, beets, turnips and raspberries, beet and citrus sauce
Intense Mexican mole sauce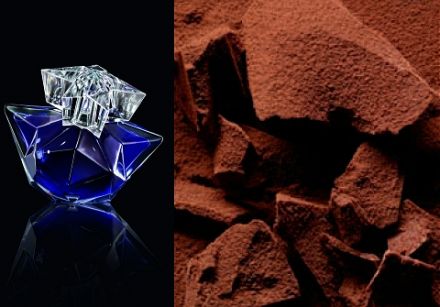 2013 - Angel Brilliant Star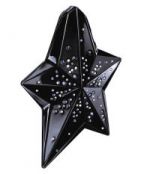 More captivating than ever, Angel invites us to take a new dream-like journey into the extraordinary world of Thierry Mugler. This 25 ml Angel Eau de Parfum star bottle is magnified by a spectacular sheath imagined like a jewelry box. Made of aluminum with a shiny black finish, the object is adorned with a dazzling shower of SWAROVSKI ELEMENTS crystals, both transparent « Crystal » and « Light Sapphire ».
..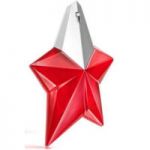 A new limited edition star to express the excessive sensuality and to show off the voluptuous facet of Angel Eau de Parfum. A red fatal star for an asserted, voluptuous and glamorous woman, real icons of seduction. The quintessence of voluptuousness!
Angel Immaculate Star Limited Edition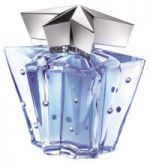 Angel Eau de Parfum is known as a tender, delicious and bewitching fragrance born from Thierry Mugler's childhood memories and his vision of feminine glamour. This new star will shine in the constellation of the most beautiful Angel stars.

An Angel star sprinkled with crystals to enchant winter!
Under the ice and faceted like a diamond, the Immaculate Star is glorified by eighteen Swarosvki® crystals. The blue-hued glass is set with crystal snowflakes that make it glitter like a frosty Polaris. A massive cap in zamak, sculpted in a star shape, adds refinement and sophistication.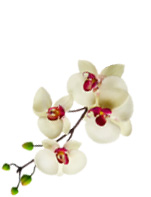 ©Copyright MSCOMM 1996 – 2022. Michèle Serre, Éditeur
Spas

Care & Make-up

Health

For Men

Glossaries

Various