All about perfumes > Hypnôse Senses de Lancôme
The Game of Seduction

Perfume for women
Designers : Christine Nagel with Nathalie Feisthauer and Ursula Wandel for Lancôme
Launching date : Fall 2009
Olfactory family: chypre with a floral touch
An ethereal perfume which veils skin in a delicate mist, reminiscent of an infinitely sensual caress, to awaken all the senses. Its charm is alluring, its aura deliciously mysterious…
Reaching out to the entire spectrum of sensations, Lancôme offers each and every woman a joyously sensual fragrance, an anthem to the lightness of being. Hypnôse Senses exudes exquisitely delicate powers of seduction, the very essence of coquettish charm à la française, brimming with enchanting, joyful and eternally spirited feminity.
Curvaceous bottle
A sensuously curved spiral of glass… The Hypnôse Senses bottle takes its inspiration from the crystal twist of Magie. This emblem of ultimate elegance has had its volumes stunningly reworked to boast softer and rounder edges. The transparency of the glass invites glimpses of the juice held within, a fl esh tone of delicate and dazzling sensuality. The Hypnôse Senses box encasing this precious bottle echoes shades of light-fl ushed skin, revealing delicately blushing hues.
The word "Senses", with its sensual resonances, offers a marked contrast to the crisp sonority of "Hypnôse". Meanwhile, the frame design delivers a quintessential French touch to the box, which resonates with timeless elegance.
Notes
Infinitely sensual, the classical structure reinvents itself in a new dimension of modernity, for a remarkably refined perfume, to be worn like a second skin…
Chypre
"Great chypre perfumes play a key role in Lancôme's history", explains Pauline Zanoni, Olfactory Creative Director for Lancôme. "Every perfumer knows Magie Noire. The original idea at the root of Hypnôse Senses was to create a renaissance of this genre. Chypre gives us, in effect, a sophisticated and elegant method of shaping sensuality to reveal ultra-light femininity. In Hypnôse
Senses, it is reinterpreted with a modern, highly refined twist. The precious raw materials blended to form the fragrance, notably patchouli and osmanthus fl ower, were chosen for their fabulously sensuous and voluptuous qualities… But we wanted to create a truly striking perfume: chypre forms the base, delivering its unrivalled elegance, and yet the fragrance's overall composition is atypical, contemporary, and deliciously addictive."
Precious patchouli essence
Rich and intense, the patchouli infused within Hypnôse Senses brings a deep, woody and multi-facetted note to the fragrance, rising up from the chypre harmony base. This Indonesian patchouli, handpicked for its purityand olfactory delicacy, procures a sublime, distinguished power for Hypnôse Senses, highly distinctive and natural to the core.
The fragrance's beautifully warm accents mingle with the ambered tones of rockrose labdanum, the sweetness of benzoin vanilla and tonka beans to create a beautifully rounded scent. Such noble materials ensure the perfume resonates with sensuality from the top through to the base notes.
The facetted osmanthus absolute Thanks to its unusual apricot tones, osmanthus absolute, also known as "China's olive tree" due to the delicate shape of its petals, enriches the fragrance's heart with fl oral tones and fruity sweetness.
This flower conceals another secret. Resembling a true olfactory creation in itself, it lends a powerful, almost leather-like tonality to the base notes. The osmanthus fl ower's succulent character, delicately combined with rose petals, transforms Hypnôse Senses into an irresistibly sensual perfume. A touch of honey adds a dash of sweetness and refines Hypnôse Senses with sumptuous charm to further enhance its bewitching sensuality. Vibrant and illuminating pink peppercorns in the top notes, combined with the zesty green tones of mandarin essence, lift this infi nitely sensual fragrance with a hint of impertinence.
Forming a unique partnership for Lancôme, three women have composed what they describe as "a suggestive fragrance to awaken the senses". Working around the elegance of a chypre, they have managed to blend ingredients that are both pure and sensuous.
Enlightened by the fruity character of osmanthus and the subtlety of patchouli which lends the scent its power and radiance, they give us Hypnôse Senses, a radiant chypre composition of refined elegance.
The creator of some the most sensual of perfumery's fragrances, Christine Nagel is also the name behind Mille & Une Roses. Inspired by the truly essential – emotions, unique moments in our lives, the pure beauty of raw materials – Christine Nagel and her two creative partners love to create modern, ultra-sophisticated perfumes. Cultivating contrasts and playing on light-dark distinctions, they dare to combine the natural with the avant-garde and baroque notes with pure minimalism, conjuring noble, skilfully facetted fragrances.
Hypnôse Senses is available in three sizes : 30, 50 and 75ml ml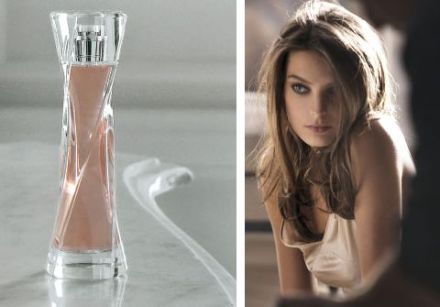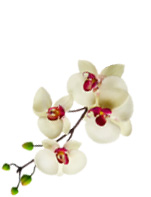 ©Copyright MSCOMM 1996 – 2020. Michèle Serre, Éditeur
Spas

Care & Make-up

Health

For Men

Glossaries

Various