2020 - 10 - Forget about the tricks, Halloween 2020 is all about the treats!
Forget about the tricks, Halloween 2020 is all about the treats!
We can agree that 2020 has been scary enough, so for this year's Halloween collection, we're bringing back that much-needed nostalgia with our not-so-creepy critters that keep the chilling vibe while celebrating from home.
Kick off the party with Lord Of Misrule Bath Bomb, a sweet and spicy scent with rich and mysterious undertones. Lord Of Misrule is a blend of indulgent vanilla, fiery black pepper and deep patchouli perfume that transports you to the midst of a forest party.
We may not be able to attend dance parties this year, but Monsters´ Ball Bath Bomb will throw a ball for you to revel in the most beautiful swamp water ever. This little guy creates swirls of pink froth and deep blue-purple waters with a fruity lime and neroli scent. Make sure you save a dance for this cyclops! Trust us, you won't regret it.
Do you prefer this cute black kitty that will make you drop any superstitions. Crumble Bewitched Bubble Bar under the tap to enchant a cloud of fruity bubbles and dark, mysterious waters. Brrrr! OR the Bat Art Bath Bomb who come flying in from the night to wing your way through glittering black waters and purple, blue, and pink swirls. Grab this cute critter before it flaps away!
And if you are feeling nostalgic, carve out some me-time with Punkin Pumpkin Bath Bomb. The soothing effects of organic pumpkin powder and fragrant cinnamon leaf oil create a jack-o-lovely brew. Make any day feel like a treat with brightly-colored hues on a warming soak with a citrusy kick.
Speaking of 'lit', Ghost In The Dark Soap is back! Lift your spirit with citrus-sweet lemongrass and bergamot, while fair trade organic cocoa butter moisturizes skin, making it supple and smooth. This friendly ghost won't be easy to disappear: it actually glows in the dark!
If this year has you feeling shivers down your spine, you are not alone. Very Very Frightening Shower Gel hits with a thunderbolt and lightning of grapefruit and bergamot, sharing its scent with an old favorite, Space Girl Bath Bomb. Meanwhile, antioxidant-rich safflower petal infusion and soothing, regenerative plantain extract keep the skin terrifyingly soft.
And to wrap up your beloved comebacks, here's the creepy-cute self-care sidekick we all love. Boo! Shower Slime is made with scrubby ground coconut shells to help shake off your spookiest dead skin cells and leave you feeling soft and smooth. Plus, this slippery and vegan self-care treat features the Lord Of Misrule's spicy-sweet perfume we already adore!
At Lush, you will always find fantastic wrappings. Give the gift of gourd with this pumped-up Pumpkin gift set featuring your favorite seasonally-inspired treats bundled up in a reusable pumpkin or in a beautiful organic cotton bag or in a zero-waste Pumpkin Patch.
While in confinement, shop online and find some special treats for your little monsters.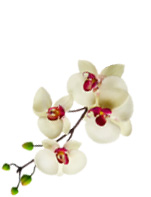 ©Copyright MSCOMM 1996 – 2021. Michèle Serre, Éditeur
Spas

Care & Make-up

Health

For Men

Glossaries

Various