Al about skincare > Dry skin
Definition
Dry skin means that the glands are not producing enough sebum. Skin can become sensitive.
Looks tight and drawn as soon as it comes into contact with harmful elements.
Is dry, even rough, to the touch, sometimes with a "scaly" surface
More or less lacklustre skin tone
Reduced skin thickness
Dry skin is a sign that the skin has lost all of its essential protective functions. It dries up, lacks suppleness and therefore has a tendency to form wrinkles more easily, whether fine lines, laugh lines or premature aging wrinkles.
Though your skin may look great and have a fine texture, it can feel tight and even sore. Why? Because the hydrolipidic protective layer is lacking, very dry skin is extremely sensitive to cold, sun and even air conditioning. It is more likely to have dry patches, redness and rosacea.
Don't confuse dehydrated skin and skin that lacks hydration. Dry skin should be treated as much from the inside as from the outside. If you have a dry skin type, start by drinking lots of water (good advice for anyone, in fact!)
Use an oil-based skin cleanser daily
Followed by an alcohol-free moisturizing toner
Hydrating day cream - choose one that is both nourishing and moisturizing and apply it carefully before putting on makeup. Never go out without it in order to protect your skin from wind, cold and sun, all of which dry out your skin.
Hydrating night cream - you need a cream that is soothing, nourishing and regenerating in order to repair damage suffered during the day and to replace any elements that are lacking.
Nourishing treatment - it can be a mask or a cream specially designed to smooth out fine lines and defend the epidermis against the harmful effects of the environment. This treatment leaves skin suppler and perfectly hydrated.
Light massages - at least two nights a week - with musk rose oil or just sweet almond oil will help a great deal.
Within the skin is found a natural hydration factor that, along with structural epidermal lipids, takes part in maintaining the ideal rate of skin hydration, as well as the barrier function. Composed of numerous substances, certain of which are hygroscopic (tending to absorb moisture from the air), the natural hydration factor forms a surface film that helps retain water inside the skin. Dry skins not only suffer from an immediate lack of moisture, but also from a decrease in their water reserves.
The components of skin Ceramides are counted among the main components of the lipids that go to make up the intercellular cement of the stratum corneum. Their first function is to promote the cohesion of the layers of cells in the epidermis. They also have a role in the organization of the double layer of lipid molecule within the intercellular cement, and thus participate in the skin's barrier function. In addition, ceramides play a part in the skin's retention of water, since the organization in lipid molecule double layers enables better preservation of extracellular moisture. Ceramides are the active ingredients of choice when it comes to the problem of skin nourishment and hydration, as they are metabolized in the epidermis, where they join together with the other lipids of the stratum corneum, in order to enable better epidermal cohesion. They also facilitate the skin's production of some of its own cutaneous lipids (other ceramides, sterols, triglycerides).
Moreover, a deficiency in essential fatty acids (Omega 3 and 6) is at the origin of many disturbances: changes in the skin's barrier function, loss of skin suppleness and elasticity, cutaneous dryness and excessive scaling.
On the other hand, glycerol is a hygroscopic moisturizing agent that is capable of establishing specific links with water molecules. This ingredient plays an active role in the hydration of the upper layers of the epidermis, as it enables a better retention of water in the surface layers of the skin.
Skin, the covering of the body, constitutes the ultimate barrier between an individual and the environment. Its mission is to protect the organism from losing water and from various external aggressions (UV rays, pollution, micro-organisms). This attribute, known as the barrier function, is primarily ensured by the horny layer (stratum corneum) of the epidermis. The lipids or oils present in this layer form a veritable intercellular cement that is essential for regulating the passage of water through the skin. The characteristics of dry skin On the sensory level, dry skin exhibits particular discomfort: it often hurts, it is not very supple, and it "pulls". It is also rough to the touch. Visually, it has a dull look of parchment, due to the abnormal number of scaled or exfoliated cells (corneocytes). As for its chemical composition, two main phenomena are observed: Lipid (oil) deficiency: The skin synthesizes lipids slowly and with difficulty. This delipidation results in a deterioration of the horny layer's barrier function, as the intercellular cement is not in good condition. Therefore, the skin has less protection against exterior aggressions, becomes more sensitive to variations in temperature and wind, and has a decreased capacity to retain water, which has a tendency to evaporate. Lacking protection and homogeneity, dry skin is weakened skin.
HydraQuench Rich Cream by Clarins
Rich, nourishing cream creates a protective "micro-environment" that insulates very dry skin against biting cold, pollution and blistering winds. Katafray Bark and Clarins' exclusive Hyaluronic Acid Complex instantly soothe irritations and tightness caused by dryness. Provides ideal comfort and unrivaled radiance. An absolute must for skin living in harsh climates.
Guerlain Super Aqua-Serum
A deeply hydrating serum that revitalizes the skin and smoothes out wrinkles.What it is formulated to do:Guerlain Super Aqua Serum features an exclusive desert rose complex that deeply hydrates and protects, so skin is re-plumped, smooth, supple, and radiant.What else you need to know:Truly healthy skin begins and ends with moisture. The Guerlain Super Aqua Collection employs innovative extracts culled from the desert rose flower, which is capable of maintaining optimal hydration levels and regenerating its cellular function even in the most harsh, arid environment. When applied to the skin, this natural ingredient helps form an invisible barrier on the skin's surface, keeping water in and environmental aggressors out.
Nutrissime Reactivating Moisturizer by l'Oréal
Nutrissime works through the night, during skin's privileged renewal process, for optimal anti-dryness effectiveness. Dry Skin lacks an optimal level of lipids, which reduces its suppleness and comfort, leaving skin vulnerable to climatic aggressions (wind, cold, air conditioning...). Skin's sensitivity increases. Nutrissime helps reconstruct the protective barrier of the skin. From the first application, skin is liberated from dryness. Little by little, it regains all the qualities of normal skin: long-lasting comfort and suppleness.
Nutrilogie by Vichy
Nutrilogie cream contains Spingo-Lipid, rich in lipids. Strengthens skin barrier and helps retain water in the epidermis. 24Hr comfort with no oily sensation. Lasting relief from roughness and tightness.
24H Rich Hydrating Cream by Yves Rocher
The 24H Rich Hydrating Cream intensely and deeply hydrates for 24H and leaves skin visibly resplenished, soft and radiant, offering skin incomparable comfort
This hydra vegetal product is based on the power of botanical ingredients such as maple sugar extract, organic agave sap extract, betaine, organic shea butter, organic witch hazel water.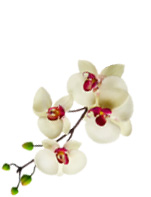 ©Copyright MSCOMM 1996 – 2020. Michèle Serre, Éditeur
Spas

Care & Make-up

Health

For Men

Glossaries

Various