Skincare for All Ages : 40's
While the goal in your twenties is to preserve your naturally youthful skin, and in your thirties to prevent the first signs of aging, in your forties the objective is to slow down the skin aging process
When a woman reaches her 40's, collagen fibers begin to get thinner and can fragment causing deeper lines and sagging of the facial skin.
The skin's support network consists of rigid and supple fibers that give skin its resilience and bounce. Over time, this network loosens and skin slackens, causing facial contours to lose definition, especially around the jawline and neck.

The basics: Cleanse, moisturize, protect, and regenerate
Use creams appropriate for your specific needs (wrinkles, dryness, and sagging skin), apply anti-wrinkle treatment around the eyes, and add a serum that improves your skin structure.
Solve your skin problem before it get worst
> Wrinkles and furrows
Now's the time to start using Botox and filling gels for corrective purposes. If you want to look like you're forty at age fifty, you have to start now.
Botox treatments are applied to the upper part of the face, around the eyes and on the forehead to relax your muscles and smooth out existing wrinkles. By keeping the wrinkles from contracting, the treatments prevent them from deepening. There's no reason to do without, especially since the effects last for four months if the treatments are well done.
Juvéderm filling gels are used on the lower part of the face, from the cheek bones to the chin. They add lost volume and restore vitality to targeted areas. The effect is instantaneous, supple, and natural, and lasts up to 18 months.
> Dark spots and enlarged pores
If you've already included peels and microdermabrasion in your annual routine, it's a good idea to review the frequency of your treatments because your needs change. A good rule of thumb is eight peels and four microdermabrasions a year—or the reverse, depending on your needs.
If you haven't already done so, you should include a glycolic peel in your antiaging routine because of its deep cellular action as well as a microdermabrasion treatment at the beginning of each season.
..........
With the kind assistance of Epiderma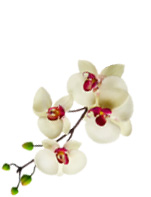 ©Copyright MSCOMM 1996 – 2019. Michèle Serre, Éditeur
Spas

Care & Make-up

Health

For Men

Glossaries

Various