"I'm thirsty! Gimme water!" 10 questions on hydration
All about bodycare > "I'm thirsty! Gimme water!" 10 questions on hydration
By Jacline La Fleche
with the collaboration of Lierac
Our face tends to get all our care and attention. Maintaining the beauty and youthfulness of their face tends to be a daily preoccupation for many women. And in fact, the skin on our face is more exposed to environmental aggressors, including sun, wind and pollution. The results of this damage are evident. Skin becomes tight and uncomfortable and wrinkles and redness appear. Our face loses its glow and elasticity and becomes rougher. And so we flock to the latest scientific discoveries that will slow the signs of aging and ensure beautiful skin.
And yet we don't spend much time looking after the skin on the rest of our body. It is exposed to the same environmental aging factors as our face, while also being subjected to the effects of harsh soaps, hormonal changes and fluctuations in weight. Moreover, the skin on the body is thinner than the skin on our face and contains fewer oil-producing glands. The direct consequence is that it is not as well protected. It shows signs of aging by becoming less elastic, rougher and more prone to irritation. To maintain a young body and dynamic silhouette, give your body as much attention and care as you do your face by adopting a body skin care regime.
Now is the time to start a daily body skin regime! Moisturize daily and use products that meet your skin's specific needs.
1. What is our skin made up of?
The skin, a covering which protects us from external harm and is the organ of the sense of touch, is made up of 3 layers: the epidermis (the outer most layer), the dermis and the hypodermis.
2. What is properly hydrated skin?
It is skin whose irrigation system brings the necessary quantity of water to all the skin layers, particularly the epidermis. In order to have beautiful skin, it needs to be hydrated from the inside by drinking a sufficient amount. The skin is the last organ to benefit from our food: water circulates in the blood up to the dermis, which has the function of a reservoir, and then it spreads from the dermis to the epidermis. Finally, is passes from the lower epidermis towards the most outer layer. The water is then retained in the epidermis by the intercellular cement, the natural factors of hydration and the hydrolipidic film.
3. What is the difference between dehydrated skin and dry skin?
Dehydrated skin lacks water, is tight and shows fine lines. Dry skin secretes less sebum; it is coarse and can peel. Combination or oily skin also suffers from dehydration. Whatever your type of skin, the right treatment gives it the hydration required to balance it.
4. Why does skin become dehydrated?
More or less inevitable, there are a number of causes of dehydration:
Climatic factors such as a dry atmosphere (altitude, air-conditioning);
The use of unsuitable cleansing products, or daily cleansing with soap and water.
Taking certain medicines (vitamin A acid for example);
Exposure to the sun;
Certain genetic anomalies, such as ichthyosis, which looks like "crocodile skin";
And above all, age.
5. Are the hydration needs of the skin always the same?
NO, they vary according to several factors:
The level of humidity in the atmosphere: for this reason you can feel tightening in the skin in an air-conditioned room,
Your skin type: oily skin, naturally rich in sebum, will have less dehydration problems than dry skin, because the hydrolipidic film of the surface of dry skin is often deficient.
Skin aging is the most important factor in dehydration. Over the years, the skin becomes increasingly less hydrated from inside.
6. Should I use different products for the face and body?
YES. The skin of the legs and elbows is particularly dry: you need to use emollient preparations, rich in hydrating agents (urea, NMF, etc) and in high oil content agents (vegetable oils, Vaseline, etc). The epidermis of the face, which is finer, needs a less oily texture, in order to avoid shiny skin and dilated pores.
7. How do I select a body product adapted to my skin type?
Both emollient and hydrating, choose your treatment depending on the texture that you like: milky texture for the whole body, creamy texture only for very dry parts and oily texture recommended for dry and very dry skin.
While providing pleasure to our senses, scented bath oils are also effective against moisture-loss. Add a few drops of essential oil to your bath water.
8. When should I apply body moisturising products?
For the face, one application in the morning and evening on a freshly cleansed face. For the body, one application in the morning for normal skin and morning and evening for dry skin.
9. Can I use another treatment at the same time as a moisturising product?
YES, of course! For the face, there are dual-purpose cosmetic products: moisturising and anti-aging. Create your programme: moisturising cream in the morning... If your other product is a serum or a gel, apply it before your moisturising cream. For the body, if you use a slimming treatment, an anti-stretch mark treatment or a bust lifter, apply it before your body moisturiser for optimum effectiveness.
10. Additional Tips
Don't forget to dry your skin immediately after bathing by blotting it with a towel. Let your skin air dry to minimize dehydration. To optimize hydration, apply a moisturizing lotion immediately after bathing.
If you have areas that are particularly prone to dryness like your knees, elbows, cuticles and feet, put lotion on these areas before you go to bed. Wear cotton pyjamas and socks and you'll wake up with soft moisturized skin.
Shaving also damages the skin. Remember to apply moisturizer after any form of depilation (waxing, shaving, depilatory cream, etc). Lastly, don't forget that skin is hydrated from the inside out! Drink water, drink water, drink water... and if you smoke, drink even more water!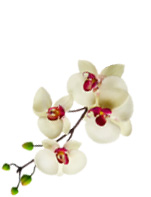 ©Copyright MSCOMM 1996 – 2021. Michèle Serre, Éditeur
Spas

Care & Make-up

Health

For Men

Glossaries

Various