Collection extraordinaire
All about fragrances > Van Cleff & Arpels > Collection extraordinaire
Fragrance for women
House: Van Cleef & Arpels
Designers: Antoine Maisondieu, Nathalie Feisthauer, Amandine Marie and Randa Hammami
Launching: 2015
Olfactory group: each one is different.
Since its beginnings, the history of the Van Cleef & Arpels House has been intimately related to High Jewellery and today, it is evident that it holds a place in High Perfumery. The Collection Extraordinaire is made of a series of extraordinary fragrances that follow the same rule of excellence. As a tribute to nature's beauty, Van Cleef & Arpels Haute Parfumerie created Collection Extraordinaire authentic and artistic creations with a unique formulation number by the master Perfumer of this world.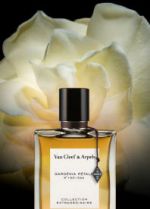 № 10015AA Collection Extraordinaire
A sensual, generous, opulent fragrance that captivates the senses and turns heads. All the stages of the Gardenia's life are illustrated: from its birth with fresh, green and citrus notes to its blossoming enhanced with floral scents, finishing with its wonderful trail…
In the words of the Perfumer
« I chose to use this heady flower in a very airy way, like a flower that scents the air. This fragrance is an interpretation of every moment in the life of this flower; it's budding with fresh citrus and green notes; its blossoming enhanced with floral touches and finishing on a musky structure to prolong the life of this marvelous flower: the Gardenia. »
-Nathalie Feisthauer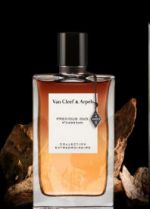 № 04855AM Collection Extraordinaire
Precious Oud pays tribute to a legendary and extremely rare raw material: Oud Wood. The Precious Oud Collection Extraordinaire combines the mysterious Oud Wood with a magnificent floral accord, to reveal a warm and sensual scent…
In the words of the Perfumer
« With this fragrance, I wanted to recreate the delicate and refined facets of Oud Wood while maintaining its strong yet utterly enticing nature. »
-Amandine Marie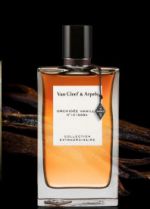 № 10199BA Collection Extraordinaire
A unique oriental journey, exploring all the richness of a floral, gourmand Vanilla. The raw nature of Vanilla Absolute is faceted with woody, balsamic and musky notes. An intensely addictive fragrance…
In the words of the Perfumer
« This fragrance unveils a fresh, sensual interpretation evoking a heady, unique oriental voyage. A mysterious flower of legendary beauty, I wanted to translate all the facets of the Orchid. Following the fresh and fruity opening provided by Mandarine and Litchi, I wanted to surround the middle note with floral and sensual accords. The bottom note of Virginia Cedar Wood is enveloped in Vanilla Absolute and adorned with balsamic and musky flourishes. »
-Randa Hammami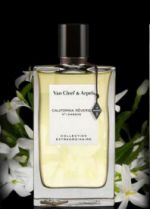 № 15485HG Collection Extraordinaire
A dreamlike journey through Californian nature. The elegant and voluptuous breeze of Sambac Jasmine tints the air with tender accents. A woody accord draws its vibrant richness from the fiery earth…
In the words of the Perfumer
« When I created this perfume, I imagined a journey to the heart of a sun-drenched Californian dream. Jasmine was an obvious choice; this flower has always captivated me with its beauty and its symbol of sensuality. It offers a perfect balance between floral, fruity and animal notes. Jasmine is the most beautiful of white flowers, the finest of all raw materials used in Perfumery, and it never ceases to inspire me. »
-Antoine Maisondieu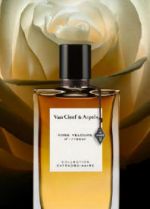 № 17785Q1 Collection Extraordinaire
An Ode to the Rose, the Queen of Perfumery's raw materials. Like a set of jewels delicately placed on a velvet case, Rose Velours is a Rose adorned with materials each one more precious than the last: Essence of Italian Bergamot, Iris Absolute, Lao Benzoin…
In the words of the Perfumer
« I have always been drawn to the Rose, seduced and inspired by it. For me it embodies absolute femininity, the ultimate luxury. I wanted to develop this tribute to the Rose with a natural, elegant approach, to enhance all its facets, glorify its richness and also its sensuality. »
-Antoine Maisondieu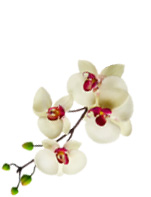 ©Copyright MSCOMM 1996 – 2022. Michèle Serre, Éditeur
Spas

Care & Make-up

Health

For Men

Glossaries

Various