All about fragrances > Thierry Mugler > Alien Essence Absolue
Quintessentially Alien...
Fragrance for women
House: Thierry Mugler
Designer: Dominique Ropion
Launching: summer 2012
Olfactory group: oriental, woody
A new interpretation of Alien – intense, precious.
More voluptuous, more opulent, more feminine than the original EDP (2005)
A magnetic fragrance that illuminates the skin in a halo of light.
At the height of her radiance, the statuesque solar goddess embodies sensuality more than ever before. In her magnetic aura, intense emotions burst forth and open the door to new imaginary worlds.
In a fiery ambiance, the woman-goddess unveils herself as the pinnacle of beauty. Fascinating, utterly transformed by her new powers, she invites you to discover her secret, hidden in a unique stone: a sacred concentrate, an elixir, her new fragrance – Alien Essence Absolue.
A gift she offers to all women, a precious nectar that imparts an enchanting richness. When in contact with the skin, it has the power to set alight the beauty of every woman in a halo of opulent sensuality…and arouse mischief.
An intense floral revelation: sparkling and sensual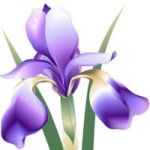 The radiant and powerful heat of a powdery floral chord.
As delicate as the solar goddess's undulating curves, Sambac jasmine – borrowed from the original Alien trail – and heliotrope flowers, unfold in sensual plumes.
These solar flowers, symbols of radiant femininity, mingle with the luminous heat of the iris – the splendor of fine perfumery, obvious in the perfection of its notes.
A mystical revelation: astonishing, opulent, mysterious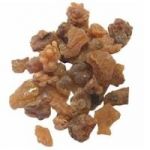 With its enigmatic name – as though from a distant land – cashmeran wood is a signature of Alien creations, offering distinctive, generous notes that sublimate the fragrance. A modern, mysterious wood, warm and precious, it stirs the imagination.
This noble ingredient combines opulence and grandeur. Once carefully guarded for use in the most exquisite fragrances and dedicated to the worship of the gods, myrrh is mesmerizing. Its characteristic balsamic and musky scent radiates and exhilarates.
An amber vanilla revelation: rich, haunting, highly addictive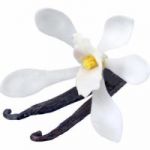 Alien Essence Absolue fully blossoms in the sumptuous harmony of a white amber and vanilla chord. A wholesome and soothing ingredient, characteristic of Alien, white amber charms with its warmth and smoothness, like the soft touch of cashmere.
Generous and bewitching, richly aromatic vanilla kisses the skin with a unique, flavorful sensuality.
Dominique Ropion explains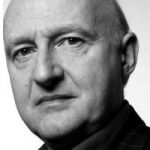 I first imagined a sacred nectar that would envelop women in a particular aura. I built this intense eau de parfum around an idea of mysticism and power. This perfume is like a charm or a rite, connecting the wearer with something sacred, almost divine.
I designed this perfume around those three chords. The intense floral chord suggests femininity and solar light. The mystical chord evokes plumes of hypnotic incense that enchant the mind. The amber vanilla chord is dark, delicious and intensely addictive.
With Alien Essence Absolue, I wanted to give perfume a new depth, adding new shades to the original eau de parfum. I used iris and heliotrope notes to highlight the flamboyance of the floral facet. I also added new notes of vanilla and myrrh to produce this soft oriental character.
the bottle inspired by a precious drop of gold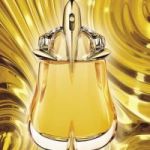 Fashioned with exquisite pleasure in mind, the Alien Essence Absolue bottle showcases its rounded facets and generous curve in a burst of yellow fire. Sculpted like a gold topaz jewel, the golden façade of this new amulet conceals its bounty: the amber, floral, vanilla concentrate.
Refillable Natural Spray (30 mL) 1 oz. / (60 mL) 2 oz.
Refill Bottle (60 mL) 2 oz.
Baume Absolu (100 mL) 3.4 oz.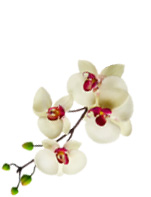 ©Copyright MSCOMM 1996 – 2020. Michèle Serre, Éditeur
Spas

Care & Make-up

Health

For Men

Glossaries

Various