Tips for Choosing Necklace
All about jewelry > Tips for Choosing a Necklace
The right necklace is an essential for putting the final touch on your outfit. Too often we pair it carefully to our wardrobe with no thought of the shape of our face, our neck, our bust.... in other words, without taking our body shape into account. Here are a few tips for choosing wisely.
The length, shape, size and even the color have to be considered. Picking the right necklace can help you accentuate your best features and distract from your flaws.
Choose necklaces that are not more than 22" in length. It will be uncomfortable if you try to choose longer than this length.
Necklaces SHOULD NOT come right to the bustline.
Draw an imaginary line from nipple to nipple. This is your bustline. Avoid necklaces that end at this line.
Watch out for necklaces that hook your breasts
Long necklaces have been very popular lately. Unfortunately for women with bigger busts, this style is a no-no because it's hard for the chain to stay in the right place. Most of the time it will fall to one side or the other.
Cleavage!
Keep your necklaces out of it! Your necklace should hit right above your cleavage, not get lost inside.
If you are a voluptuous women
Voluptuous women should stay away from fragile, small pieces, which can disappear on a larger frame.
If you have a square chin
Achieve balance with circles and round shapes. For maximum effect, choose a necklace that forms a semi-circle under your neck..
The principle is simple: the more you repeat the same shape, the more you emphasize it. Avoid mimicking your face shape with the necklace's drape. For example, if your face is a strong round shape, use a pendant that falls in a V shape to balance the roundness. An opera-length necklace will be also a good choice.
If you have a heart-shaped face
Balance a heart-shaped face with a choker necklace that will soften and diminish the sharp angle of your chin.
If you have a rectangular or oblong face
Rectangular and oblong face shapes are great for fairly wide collar or choker necklaces because they reduce the length of the face.
You have more flexibility in choosing a necklace because an oval face shape suits any necklace length. The only exceptions are those that come to neck or chest height.
Avoid collar necklaces and short neck-level chains. Consider a mid-length, princess or long necklace. Longer chains and pendants will lengthen your silhouette. Revive the style of the 30s.
Height does play a role in choosing the right necklace length. For an attractive look, short or petite women should avoid long necklaces that will negatively accentuate their height, making them look more diminutive.
Collar or princess length necklaces look best. V-shape styles or matinee necklace lengths will make you look taller.
If you want to emphasize your cleavage
Nothing sexier than a simple gold chain that falls nonchalantly between your breasts... unless you have a big bust as we just mentioned.
Choose necklaces that pick up on your eye color. A green pendant on a woman with green eyes looks smashing. Even if you don't think your eye color is special, the added punch of eye color in your accessories will make your eye color look brighter and more engaging.
The chain: other selection criteria
When we're talking about chains, the length is very important, because it determines where the pendant will hang. In general, chokers measure 40 cm, a good length when the pendant is small or very valuable. Longer chains give more mobility to the jewel and give lightness.
Longer necklaces that end at chest height are better suited to full-figured women with round faces and those with a short neck.
Long necklaces add a vertical touch - ideal for women with wide shoulders or a small bust.
Be careful if you want to draw attention away from your tummy: wearing a long necklace will only draw attention to these zones.
As with clothes, the total look is now passé. We're going with mixes and blends, keeping in mind that often less is more. In other words, a pearl choker: a true classic - but avoid wearing it with a white blouse, Peter Pan collar and a mid-calf skirt, unless you balance the look with an "unstructured" hairstyle or an ultra-feminine one (soft curls).
Returning to the idea that "less is more," it's best to opt for a necklace OR earrings if you want to draw attention, instead of wearing both at once.
In this same vein, a "breastplate" necklace that covers your decolleté will be highlighted by a short casual hairstyle rather than by a long curly one that draws the eye away from your lovely accessory.
These days, large necklaces are the trend, in every length, color and material. They're great for adding color to a dark outfit or just for adding a touch of whimsy.
Making the right choice adds that extra something special to your appearance.
Collar - 38 cm / 12 to 13 inches
Choker - 40 cm / 14 to 16 inches
Princess - 45 cm / 17 to 19 inches
Matinee - 55 cm / 20 to 24 inches
Opera - 71-86 cm / 28 to 34 inches
Lariat - 114 cm et plus / 45 inches and greater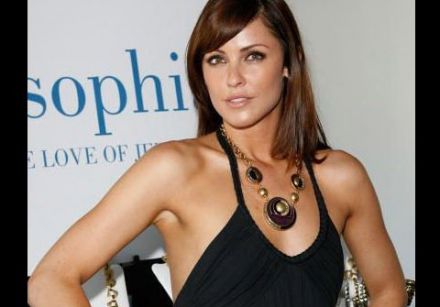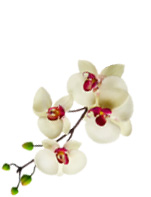 ©Copyright MSCOMM 1996 – 2021. Michèle Serre, Éditeur
Spas

Care & Make-up

Health

For Men

Glossaries

Various