All about jewelry > Choosing earrings
Earrings are an accessory that complete your look, but they have other advantages: they illuminate your face and draw attention away from certain faults if you choose them wisely.
Sad but true, not all earrings flatter every face!
First rule: The shape should counterbalance the shape of your face, rather than reproducing it.
Second rule: If you're wearing chunky earrings, forget the necklace.
If you have an oblong face
Similar to the square face, but an oblong face is longer than it is wide.
Choose chandelier styles with lots of volume. Simple studs also work well as they draw the eyes horizontally.
Avoid: Long and angular earrings that mirror your face shape.
The various kinds of earrings
Bud
Small, discreet earrings directly on the ear lobe
Stud
Earrings directly on the ear lobe but with some volume or length
Hoops
Small to very wide. The circumference and width play a big part in the style you create.
Long
Drops, dangles, chandelier... These can lengthen your neck and face, but be careful! Too long and they have the opposite effect. The right length is just at the jaw.
Long, lean and angular curvy lines elongate the round face. Drop earrings in oblongs, ovals and dangles work best. Bold angular stud earrings can also look great.
Avoid: Round, large, chunky earrings. And steer clear of hoops and small studs.
If you have a rectangular face
Rectangular faces pair well with hoops and round earrings.
If you have a heart-shaped face
Choose earrings that are wider at the bottom than at the top. Go for earrings with soft curves such as tear drops or ovals. Pyramid style earrings can also work well as they are wider at the bottom.
Avoid: Heart shaped earrings and those that come to a point at the bottom.
If you have a square face
Angular, rounded edges will soften a square face. Medium to long styles are best and hoops look amazing.
Avoid: Large, angular styles as these can make your face appear wider.
Soft shapes such as pearls, loops, round earrings and studs work the best. Oval faces are very versatile and can wear pretty much anything.
If you are petite or have a short neck
Avoid very large hoops unless you're going for the "Dumbo" look. They'll shorten your sihouette.
Also stay away from overly long pendants - the ideal length is to the jawline.
If you have a broad build
Avoid earrings with too much volume: they'll give a block effect to your silhouette.
If you're tall or have a long neck, avoid overly fine and long earrings - again, the ideal length is just to the jawline.
Pairing with your hairstyle
Short hair
Pendants and big hoops will feminize the masculine side of your hairstyle.
Long and medium-long hair
Rings, buds and studs work well.
Chignons and ponytails
For these hairstyles, the best choices are pendants, hoops or earrings with lots of volume.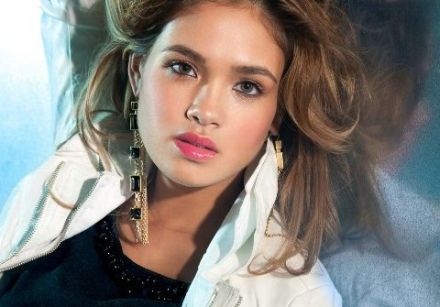 Be trendy wearing a Lia Sophia jewelry like Hollywood celebrities
Top page Photo : Actress Ali Landry (Miss America 1996)
Middle Photo : Actress Nicole Anderson (Disney Channel)
Phto below : Actress Daveigh Chase (HBO's)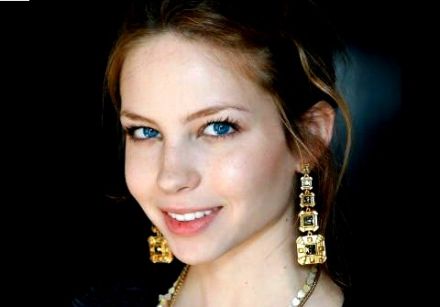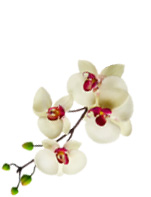 ©Copyright MSCOMM 1996 – 2021. Michèle Serre, Éditeur
Spas

Care & Make-up

Health

For Men

Glossaries

Various