Since ancient times, olive oil has played a central role in beauty preparations. Roman women nourished their hair with olive oil and found in this liquid a secret of youth.
In Barbary Coast slave markets, prisoners were literally dipped in olive oil baths to accentuate the men's muscles and the women's curves, in order to give the impression that they were in peak form, essential for driving up bid prices.
Mix 1/2 tbsp. olive oil, 1/2 tbsp. water and 1 tbsp. clay.
Apply this mixture with a brush, sit back and relax.
Once the mask is dry, rinse it off with warm water.
Wipe with a cotton pad moistened with rose water, then apply your favorite toner.
Soak your fingernails for about 10 minutes in warm olive oil, once a week; they will become less brittle and prone to breaking. This method also helps prevent hangnails, those little unsightly and sometimes painful bits of cuticle around the nail.
For dry, red or chapped hands
Heat a little olive oil (don't use other oils: their properties are not the same) in a bowl in the microwave – be careful: the oil should be hot but not scalding;
soak your hands for 15 to 20 minutes.
Massaging your hands with olive oil mixed with a spoonful of sugar will make your hands softer than you thought possible! Amazing, but it works!
For rough or wrinkled elbows
cut a lemon in half;
pour olive oil on both halves;
rest your elbows on the lemons and relax for 10 minutes
Anti-wrinkle treatment for a beautiful bust
If fine lines or wrinkles are showing on your breasts, apply some olive oil compresses and cover with a warm facecloth. Let work for 5 to 10 minutes and rinse.
For a deeper treatment, mix an egg yolk with olive oil and a little lemon juice. Massage in lightly, put on an old T-shirt and leave on overnight.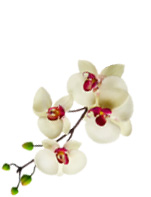 ©Copyright MSCOMM 1996 – 2023. Michèle Serre, Éditeur
Spas

Care & Make-up

Health

For Men

Glossaries

Various