Nature to the rescue > Barbary fig oil
Barbary fig seed oil is the most precious natural rejuvenating remedy. It is a true beauty-enhancing elixir which slows down the ageing of the skin. Barbary fig seed oil is a very powerful anti-wrinkle and remarkable tensor.
Its numerous benefits are 3 to 4 times superior to those of argan oil. It is, therefore, a top quality, 100% natural & organic, anti-ageing product, the anti-age revolution. We cannot say enough about this precious and very rare "miraculous" oil.
Pure oil is uniquely produced from Barbary Fig seeds (grains). It is extracted manually or mechanically by cold pressing and without solvents. Note that it takes 30 kilos of these seeds, nearly one tonne of fruit, to obtain just one liter of this oil. Each seed contains only 5% pure oil. Its cost of production is very high. It is, therefore, a very rare and precious vegetable oil.
A 3 ml bottle contains about 780 drops of the product. With an application of 6 drops daily, the bottle will last you more than 4 months. The price you paid will have been worth your while.
Pure oil should not be confused with the oily macerate obtained from the flowers or fruits of the barbary fig. The cheapest price will give you a good indication.
Its extraordinary anti-ageing power is indeed one of the numerous virtues of this oil, thanks to its exceptional vitamin e content (nearly 1,000 mg per kilo) and essential fatty acid, omega 6 (or linoleic acid).
Barbary fig seed oil (Indian fig opuntia or Barbary fig) is a...
Powerful anti-oxidant which stops the ageing of cells, stimulates their renewal, and helps to protect against free radicals.
Anti-wrinkle, reduces the number and depth of wrinkles and lines as well as the circles and bags under the eyes.
Reduces redness (rosacea), soothes sunburn.
Restructurer, healer, and repairer, it has a positive action on scars.
Firming product, procures a smoothing effect, is an excellent tensor, closes the skin's pores, tones and firms the skin of the face and breasts.
Moisturizes and nourishes, its emollient softens and smoothes the skin in depth.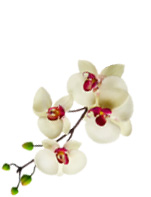 ©Copyright MSCOMM 1996 – 2023. Michèle Serre, Éditeur
Spas

Care & Make-up

Health

For Men

Glossaries

Various