A fountain of youth from the argan tree
About 15 metres in height and with a lifespan of 150 to 200 years, the argan tree (argania spinosa), also called the Moroccan Ironwood, is a species endemic to Morocco. It grows only in the west central part of the country (Essaouira region), an area hit by major droughts.
For centuries, Berber women from the Atlas mountains have sworn by the moisturizing and revitalizing qualities of argan oil for the skin. Today, the oil is winning over the hearts of women around the world and is arousing growing interest from the cosmetic, medical and food industries.
Unfortunately, the argan tree is a threatened species, which has led Berber women to undertake considerable efforts to create and manage argan oil production cooperatives to save the trees. In 1999, UNESCO added the argan tree to the world heritage list, thus protecting it by means of the World Biosphere Reserve Network.
Argan oil is now available in two forms, as edible oil and cosmetic oil. Did you know that edible argan oil contains some extraordinary properties? They say that two spoonfuls taken every morning on an empty stomach will give you back the hourglass figure you had when you were twenty. Wait for an hour or two before having breakfast.
The cosmetic oil has wonderful anti-aging properties for any woman wanting to nourish her skin and diminish wrinkles. It has always been used by southern Moroccan women for skin and hair care because of its high vitamin E content. It naturally revitalizes the skin and protects against drying and aging by restoring the skin's hydrolipidic layer and by increasing the supply of nutrients to the cellular level.
This oil also works wonders for the hair and nails, and there has recently been a beauty line launched based on argan oil. We've experimented with these beauty recipes and we're sharing our discoveries with you…
Moisturizes, revitalizes and softens skin and protects it from dryness. Reduces chapping and cracking caused by winter cold. Helps prevent wrinkles.
Cleanses acne-prone skin and leaves it bright and radiant. Its firming qualities work wonders in cases of reduced skin elasticity.
Using
Can be used throughout the year. Apply to the face, throat and body. Rub in gently using circular motions to penetrate the skin. Ideally, use it instead of a night cream.

Nourishes and revitalizes the scalp. Gives shine to the hair while restoring its natural softness and silkiness.
Using
To restore health and vigour to damaged hair, apply argan oil 30 minutes before shampooing to the whole length of your hair; wash and rinse. To protect your hair from the drying effects of sunbathing, sea water or chlorinated water, use as a styling oil by brushing it lightly into the hair.

Nourishes and strengthens soft or brittle nails; protects them from exterior stress and damage.
Using
Wash your hands well; soak your nails in a mixture of equal parts lemon juice (optional) and argan oil for about 15 minutes at least once a week.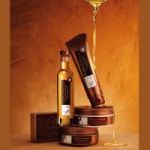 Argan oil is available where you can find natural products.
Yves Rocher : the Hamman Collection and Jardins du Monde Organic shower gel
Important ingredient in dr Hauschka products like in Novum lipsticks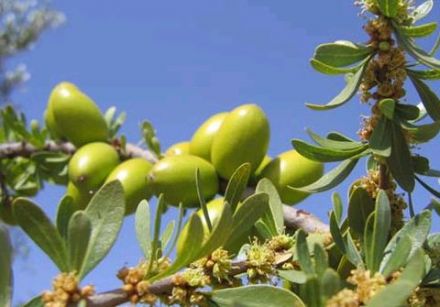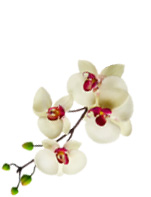 ©Copyright MSCOMM 1996 – 2023. Michèle Serre, Éditeur
Spas

Care & Make-up

Health

For Men

Glossaries

Various