Blueberry, The Antioxidant Champion
Naturally beautiful... with Blueberry, the Antioxidant Champion
Did you know that wild and cultivated blueberries are the food with the second-highest level of antioxidants on the market, just behind small red beans? Of all the fruits we know, it's the blueberry that has the most powerful antioxidants for our health. Antioxidants slow the aging process and fight free radicals in our bodies which can lead to disease.
Natural antioxidants, such as those found in blueberries, seem to be one of the most promising substances when it comes to preventing age-related diseases such as cardiovascular disease, some cancers and balance and coordination problems, as well as having significant anti-inflammatory properties.
Like an anti-rust agent on your car, antioxidants protect the body's cells from oxidation and deterioration.
2. Blueberries reduce abdominal fat
The University of Michigan Cardiovascular Centre discovered eating blueberries had an effect on the genes linked to burning and storing fats.
3. Blueberries prevent hypertension
A study in the American Journal of Clinical Nutrition showed that anthocyanins (the blue-red pigments found in blueberries) protect against hypertension. Over a 14-year period, the research project demonstrated that people who ate more than 125 ml (1/2 cup) of blueberries a week reduced their risk of hypertension by 10%, compared with people who ate no blueberries.
4. Blueberries maintain your brain
Anthocyanins have also been linked with an increase in neuron signals in brain centers. A small study done by the University of Cincinnati Academic Health Center looked at the effects of drinking wild blueberry juice daily on older adults who were complaining of memory problems. Twelve weeks later, they noted an improvement in memory function among participants.
5. Blueberries reduce your risk of colon cancer
The results of a study published in the journal Carcinogenesis in 2010 showed that pterostilbene, a compound in blueberries, could offer protection against colon cancer, the second greatest cause of death, after lung cancer, among North Americans. Researchers attached to Rutgers University in New Jersey revealed pterostilbene's ability to suppress the growth of colon tumors and key inflammatory markers.
6. Blueberries play a preventive role
Studies seem to indicate that blueberries play a role in preventing Alzheimer's disease and Parkinson's disease and can even lead to regression of these diseases. Blueberries also prevent urinary system diseases.
7. Blueberries and vision
Blueberries' benefits to vision are recognized by reducing eye fatigue, improving night acuity and preventing blindness. The blueberry contains anthocyanin which plays a protective role on capillary walls and stimulates the regeneration of rhodopsin in the retinal rods. More simply put, blueberries contribute to improved low-light vision and reduce glare time. This property was clearly seen during World War II when Luftwaffe night bombers were literally force fed blueberries in order to improve their night vision. France shipped almost its entire harvest to the Royal Air Force until a few years ago.
Blueberry water compresses calm irritated eyes.
8. Blueberries and diabetes
The most recent research shows that biotransformed blueberry juice could reduce hypoglycemia and may protect against diabetes and obesity.
Blueberry flower water is known for its softening and decongestive properties. It's currently being promoted as a make-up removing lotion, particularly recommended for use around the eyes. Did you know that blueberry water compresses lighten the complexion?

In short, the wild blueberry significantly improves the brain and the body's overall health and is a veritable elixir for aging healthfully.
There is no reason not to enjoy the blueberries flavour and benefits! It's the blue anti-aging elixir!
..........
Wild blueberries, Canada's foremost fruit crop, represent over half of the country's fruit-growing lands and are exported to more than 30 countries, including the United States, Japan and Germany. Over 300 growers are Québec-based and 95% are in Saguenay-Lac-Saint-Jean region.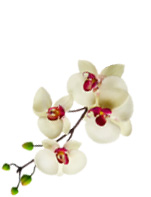 ©Copyright MSCOMM 1996 – 2023. Michèle Serre, Éditeur
Spas

Care & Make-up

Health

For Men

Glossaries

Various