Beautiful Legs in Every Season > Winter
Top shape > Beautiful Legs in Every Season > Winter
Your skin has to face each season and it adapts, with varying degrees of success, to the resulting changes in weather and lifestyle. Cold, wind, rain and sun are all stresses for your skin. In order to properly protect it, you have to care for it according to the rhythm of the seasons. Here are some sports and beauty tips from Julie Ferrez:
Starting in January, it's the "detox" period when good resolutions make their appearance. Here are my tips for maintaining lovely legs:
1 – Take a birch juice cure after the holidays. It's been the Celts' beauty remedy for centuries. Your legs will be drained and your liver and organs will be healthier. Choose intensive skin hydration. Changes in temperature and clothes rubbing against your skin can be a major irritant. Choose a long-lasting moisturizing cream that is richer than you'd use the rest of the year. You'll have skin like a baby!
2 – Give yourself a massage to help accelerate your blood circulation as well as to break up and eliminate cellulite nodes. Since the weather's not yet at its best, you tend to go outdoors less, so compensate with self-massage to prevent cellulite from taking hold!
3 – In your apartment, walk barefoot, being conscious of your steps. This is an excellent exercice to strengthen foot muscles and boost blood circulation in your feet because beneath the sole of your foot is the most powerful "pump" after your heart to send the blood back toward your heart. Furthermore, you're strengthening your ankles which contribute to good blood circulation. Take 15 minutes when you get home from work. It's also an excellent way to decompress and come back down to earth.
..........
Julie Ferrez is a French leader in wellness and fitness. She developed her method ten years ago and imparts it to many leading figures from the world of cinema, fashion, television and politics, as well as hosting her own COACH show on France 2.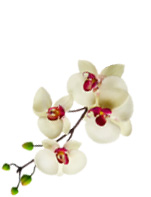 ©Copyright MSCOMM 1996 – 2021. Michèle Serre, Éditeur
Spas

Care & Make-up

Health

For Men

Glossaries

Various