All about new products > Nuxe > Nuxe Men
For men who have been secretly dipping into NUXE's luxe skincare for women, news of the Paris based skincare brand's moved into the men's market. NUXE Men was born. A unique plant-based skincare system that combines the power of 6 tree extracts with guaranteed effectiveness, formulated with 79% natural origin ingredients and paraben-free.
The Challenges specific to men's skin: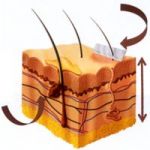 • Razor burn: it makes men's skin more sensitive and reactive, and therefore more prone to the appearance of irritation, redness and dehydration.
• Daily environmental factors (pollution, cigarette smoke, UV rays, etc.), which damage the skin barrier.
• Oil and blemishes: Natural oil secretion by the sebaceous glands is much more abundant in men, leading to the appearance of blemishes
• Thicker Skin: Cell renewal is slower under the influence of testosterone, and men's epidermis is thicker, encouraging the appearance of ingrown hairs.
NUXE MEN responds to these needs to:
• Restore the skin barrier to soothe and protect from external assaults
• Moisturize the skin with no greasy feel
• Smooth visible signs of fatigue and re-energize
• Reduce the appearance of signs of fatigue, puffiness and dark circles
The NUXE Men star products: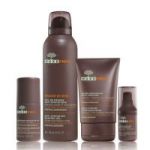 RASAGE DE REVE: ANTI-IRRITATION SHAVING GEL
DE RÊVE… The French words for "dream-perfect", because its dense, rich creamy foam allows for a close shave while limiting the risk of irritation.The combination of Sandalwood, Phellodendron soothes and a Urea Derivative that facilitates razor glide, while Plant Glycerin helps soothe feelings of irritation.
MULTI PURPOSE AFTER SHAVE BALM
MULTI-PURPOSE… Because it ensures triple action: SOOTHING + 24-HOUR MOISTURIZING + FATIGUE-SMOOTHING, and immediately delivers comfort and softness. Sandalwood and Phellodendron combined with Oak and Hornbeam Extracts to soothe the skin, while Baobab Leaves moisturize and Araucaria Extract helps smooth away visible signs of fatigue.
MOISTURIZING MULTI-PURPOSE GEL
This multipurpose product ensures triple action: MOISTURIZING + ENERGIZING + MATTIFYING. The combination of Baobab Leaves, Plant Glycerin and Hyaluronic Acid for long-lasting hydration, and Araucaria Extract to help smooth visible signs of fatigue and energize the skin. Enanthia Chlorantha Extract mattifies, while Oak and Hornbeam Extracts, combined with Sandalwood and Phellodendron, soothe the skin. Men will love its lightweight, fresh aqueous gel texture that allows for ultra-rapid application and leaves no sticky or greasy after feel on the skin. It can be used even after shaving thanks to its soothing action.
MULTI-PURPOSE EYE CREAM
Simultaneously provides ANTI-PUFFINESS + ANTI-DARK CIRCLE + ANTI-AGING action and is also suitable for contact lens wearers. Botanical Caffeine works on the appearance of under-eye puffiness and dark circles, the combination of natural-origin Hyaluronic Acid + Araucaria Extract + Vitamin E helps fight the effects of passing time in the eye area, and Sandalwood and Phellodendron, combined with Oak and Hornbeam Extracts, soothes this sensitive zone.
MULTI-USE SHOWER GEL
This allover shower gel (BODY + FACE + HAIR) truly has EVERYTHING IT TAKES TO WIN OVER MEN, who love to multi-task.
Its plant-derived cleansing base, composed of ultra-gentle surfactants of Coconut Oil, Sunflower Oil and Corn Sugar, cleanses the skin without drying it out. Hornbeam and Oak Extracts soothe the skin, while the cocktail of Essential Oils of Cedar, Patchouli, Geranium and Vetiver with energizing properties offers an incredible sensation of freshness.
24HR PROTECTION DEODORANT Roll-on
24-hour protection with no marks or stains. A combination of Sage Floral Water, Corn Powder and a Derivative of Coconut Oil that ensures long-lasting protective action, while Sandalwood and Phellondendron soothe the skin.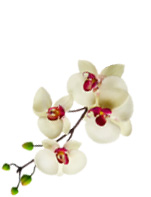 ©Copyright MSCOMM 1996 – 2021. Michèle Serre, Éditeur
Spas

Care & Make-up

Health

For Men

Glossaries

Various