Guerlain Homme, Eau de parfum intense
All about perfumes > Guerlain Homme, Eau de parfum intense
Men perfume
Designer : Thierry Wasser for Guerlain
Launch : September 2009
Olfactory family : Citrus, aromatic, woody
The best that men have to offer...
At Guerlain, men's fragrances have their own distinct identity. The latest creation is no exception. In the genes of Guerlain Homme, instinct defies refinement, luxury has an edge and spirit borrows feline speed and fluidity from the body. The Eau de Toilette has truly awakened the animal within each man. Spicy, refreshing and caressing all at once, this woody aromatic citrus accord has become the favourite cocktail of tamed creatures. With Eau de Parfum Intense, Guerlain unveils the best that men have to offer: sensual, vibrant and enduring.
Return to the source. The "long drink" effect of the mojito shimmers with new intensity. Is it the peppermint that increases its potency or the stronger dash of rum, underlined by a tangy and even more invigorating rhubarb leaf? The floral accord, dominated by geranium, has more than one surprise in store for the senses.The trail intensifies, more wildly elegant as it delves deeper into the woods, claiming its territory with wafts of patchouli, cedar and vetiver.
The bottle
This obscure object of design. The compact sensuality of Eau de Parfum Intense is mirrored by the deep clarity of its box. Head on, its frontal symmetry is more defined, recalling the nobility of a stylised bust or perhaps that of a racing car with power taken to new extremes. When we lift its metallic bonnet, another fuselage stands out: the bottle designed by the famous Pininfarina studio, bearing a plate dipped in anthracite with fascinating depth. Its imposing smoky glass walls, protecting the amazingly sensual liquid within, accentuate its force of animal attraction
More...
Water and fire. As if to extinguish the blazes that its presence alone can ignite, Guerlain Homme has created its own antidote: the soothing After-Shave Lotion. Its special feature: a splash specifically designed for very ergonomic application and an even more effective skincare effect. Its formula with natural mint extracts soothes razor burn on first contact... and its fluid and slightly gel-like texture feels as soft as a caress. Revitalising freshness that leaves the skin toned and refreshed, instinctively soothed as soon as it recovers the trace and trail of Guerlain Homme.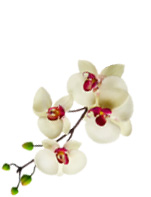 ©Copyright MSCOMM 1996 – 2020. Michèle Serre, Éditeur
Spas

Care & Make-up

Health

For Men

Glossaries

Various