Sun File > Sunburn, what is it?
Sunburn is the sign that the skin has been aggressed by UV rays during intense exposure to the sun. The burn is of varying degrees. Light sunburn involves an increase in skin temperature and redness and corresponds to a first degree burn. Severe sunburn causes the appearance of small blisters and is a second degree burn.
The first reflex: to smear moisturizing balm to calm the feelings of heating, to alleviate the redness and to regenerate the skin.
After that? Put your skin away from the sun for a few days.

Since skin damage linked to sun exposure continues well after exposure, Clarins has used all its sun care expertise to create its range of After Sun Skin Soothers: The choice is yours!
Too much sun?
A refreshing and soothing gel - Formulated with specific plant extracts, this refreshing gel instantly brings a wonderful feeling of well-being.
A lot of sun?
A rich and nourishing cream - After Sun Moisturizer Ultra-Hydrating with a comforting, highly moisturizing texture to soothe and intensively hydrate the skin, and quickly restore its softness and freshness.
After Sun Replenishing Moisture Care for Face and Décolleté for immediately comforts the skin and repairs damage caused by UV rays, protecting skin against free radicals which remain active even after sun exposure. The skin remains beautiful and your tan incredibly radiant.
You want an extra beauty tan?
A self-tanning after sun care like After Sun Moisturizer Self Tanning - A rehydrating after sun skin soother with a comforting texture, to soothe and intensively moisturize the skin and enhance a tan thanks to its self tanning action.
The Plus:
They immediately relieve feelings of heat, to soothe the skin.
The skin feels soft and satin-smooth. It is prepared for sun exposure the following day.
Your tan is more radiant and lasts longer.
Moisturize, Hydrate, Moisturize, Hydrate, And Repeat
Preserve your skin's health and beauty
Enjoy your summer!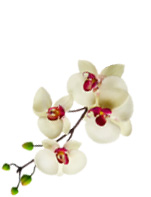 ©Copyright MSCOMM 1996 – 2022. Michèle Serre, Éditeur
Spas

Care & Make-up

Health

For Men

Glossaries

Various