Sun File > It's time to return to a glowing look and attitude with sunless tanners
Hop in a new skin! Sunless tanners allow you to look tanned, glowing, and feel happy faster than you can say: "the spring sunshine has finally arrived"… Well almost!
Long gone are the days when a sunless tan meant an orange tan!
Before you start
In order to obtain an even tan - as would be the case with real sun - it is preferable to start with a light exfoliation of the skin. This will eliminate dead skin and help obtain a smooth-looking tan.
There are sunless tanners for the face and others for the body, while some combine the two.
On a clean and dry skin, apply your sunless tanner evenly over your face but avoid eyebrows and the hairline. If it is your first time, or if you are simply afraid, your can blend the product with some moisturizing cream.
Depending on the brand, the final results can take up to 3 hours to appear. If you wish to go darker, be patient and wait before applying a second layer.
Sunless tanner for your body
As it is the case with the face, proceed on skin that is clean and dry. Using a hand that open flat, apply the product with wide, soft movements. Avoid critical zones such as your ankles, elbows, wrists, knees and toes. This means no direct spaying or applying, but rather a smoothing out of the product towards those areas. A very light application is enough. Beware of arms! We often tend to apply the product with back and forth stokes on the top of the arm, leading to unpleasant "tan lines"'. Instead use a continuous movement to go around from the hand to the shoulder (or armpit).
Sunny Advices
Don't forget to wash hands thoroughly after application; otherwise you will end up with stained hands. If you want to make absolutely sure, use a plastic glove. You can recycle one you got in a box of hair dye for example.
Don't wax just before an application you might end up with unsightly dots.
Wait a few minutes before getting dress and 2 to 3 hours before bathing or swimming.
Beauty Segment
In order to make the products main active ingredient start working faster, L'Oreal's Eddie Malterre suggests warming up the skin with the help of a hair dryer. Then, spread the product evenly over the face and body. Don't forget to cover the ears, the back of the neck or the tops of the feet! When you wake up, your skin will have a whole new lease on life. Repeat this process according to how intense you want the tanned effect to be. In any case, you will achieve a radiantly elegant look that should last for about a week!
Oh no! I messed up!
Know that only time can "mend all wounds". You can wash and scrub your skin all you want but sunless tanner stains will likely last about 10 days, whether you like it or not! You can always try lemon juice… sometimes it can make patches lighter.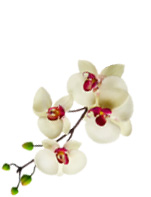 ©Copyright MSCOMM 1996 – 2020. Michèle Serre, Éditeur
Spas

Care & Make-up

Health

For Men

Glossaries

Various