Ombré - Embrace the hottest trend in hair color this season / Tapestry technique
All about hair > Hair Colour > Ombré - Color Tapestry Technique
Time for a change? Embrace the hottest trend in hair color this season, with the latest must-have for an ultra-stylish look directly inspired by stars and fashionistas. For the first time, create your own Ombré hair effect at home by lightening only the length of your hair without the expense of a salon.
Denis Binet, master stylist, amazed us by performing a super pro Ombré technique right before our eyes. The application is so simple, it's almost intuitive. Ombré can be done in a number of ways depending on the look you're going for. The tapestry look works perfectly with slightly dull colors, imbuing them with a burst of energy. For this season he shares with us the "back from the beach" look with naturally lightened long hair, with the look of having spent a summer in the sun.
Select the product and the shade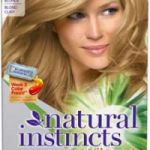 Colorist's tip: you will work with two colors: a light shade for highlights and a darker shade for the depth effect.
A) Depth shade – The depth effect is obtained with your current shade: dark blonde, light brown to medium brown, medium brown to dark brown, or one shade darker – no more. The little plus: No root touch up required after several weeks. Fantastic!
B) Tone shade (clear) The light shade can vary, depending on the desired effect. You can choose up to 3 shades lighter than your starting color. (A).
Follow the color tapestry technique step by step: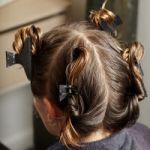 N.B. Read the instructions; use the gloves provided in the box before using any color; do an allergy test 48 hours before use; perform a strand test to predict results if you're not used to using a hair color product or this particular brand.
1. Prepare your hair color essentials. Note: A makeup sponge is required.
2. Shampoo and towel dry.
3. Separation
Curly texture: separate into four equal sections; secure each with a plastic clip.
Smooth texture: create a well-defined part from your forehead to the nape of your neck, and then separate your hair, ear to ear, into four equal sections; use plastic clips if necessary.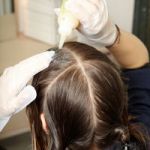 1. Apply the lighter shade (B) from roots to tips in all four sections. By working section by section, you'll avoid tangling your hair and the coloring process will be easier.
2. Braid each section.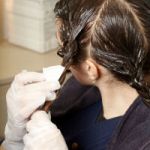 1. Using the makeup sponge, apply the depth shade (A) on the surface/along the weave of the braid, leaving out the ends. You work in little swipes. You can begin applying right at the top of the braid or a little lower, depending on the desired effect.
2. Process 10 minutes.
1. Undo the braids. Rinse with warm water.
2. Use your inbox Color Conditioning Treatment to condition your hair. Leave on for 3-5 minutes. Rinse and style.
..........
An original idea from Marcy Cona, Clairol creative director of color & style
Mastering the technique with Denis Binet, Clairol hair stylist, Salon V for Victoire, in the Old Montreal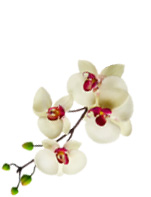 ©Copyright MSCOMM 1996 – 2022. Michèle Serre, Éditeur
Spas

Care & Make-up

Health

For Men

Glossaries

Various