Smile at the cold: your lips no longer have anything to fear!
All about lip Care > Smile at the cold: your lips no longer have anything to fear!
When the cold weather arrives, you bundle up in a hat, mittens and scarf… but aren't you forgetting something?
Sensitive to temperature changes, cold, wind and sun, our lips are delicate and easily damaged. Affected by climatic factors as well as the passing of time, our lips dry out and lose volume. Because they receive little natural lubrication from the sebaceous glands, they crack and dry out easily, the edges become defined and it becomes difficult to apply lipstick. To avoid ending up with constantly damaged lips that feel tight and chapped to the point of splitting, adopt these quick and simple daily lip care practices.
Hydration: to maintain a lovely smile
Repairing is fine, but preventing is better. Having no hydro-lipid layer, our lips face big challenges when they have to regenerate themselves on their own - and they're all the more vulnerable to drying out.
Use a lip balm. It should be in cream form, in a tube for easy application, and not a stick. The latter, being denser, tends to stay on the surface and only partially protects you (plus the stick hardens in the cold).
For more delicate lips, choose balms in little containers that you spread on with your finger in order to smooth and soften the texture.
However, if simple moisturizing isn't enough to repair damaged lips, it's best to turn to products specifically designed to hydrate, protect and fight aging. Made from active ingredients that combat free radicals and nourish your skin with vitamins, they can be applied each night at bedtime or in the morning before your makeup. Distressed lips will welcome new wax-based textures that form an invisible layer that restores and plumps up your lips' epidermis. Your lips will be restored, looking and feeling smooth and sumptuous even in cold weather.
Good to know
In the winter, we sometimes tend to turn the heat up too high. Remember that excessive temperatures can contribute to skin dryness and dehydration. Keep your room temperature at 20° C (68° F) and remember to drink at least 1.5 liters (6 glasses) of water a day!
When your lips are dehydrated, licking them doesn't help a bit! In fact, the enzymes in your saliva aggravate the irritation and destroy your lips' protective barrier even more, with the result that your lips chap and become even more damaged. So when your lips feel uncomfortable, get out your lip balm instead!
Cracked lips need special care
Chapped lips can be a problem at any time of the year, whether it's sunny, windy or snowing. Weather aside, certain medications can also dry out your lips, as can the constant nose-blowing that accompanies colds. Fortunately, these days products for treating chapped lips are very effective because they're rich in nourishing ingredients. Made with vitamins A and E and full of cocoa butter, healing shea butter or soothing spring water, they work quickly to restore a smooth and silky feel to even the most damaged lips. Balm, stick or tube, they're an essential in every woman's handbag and every active person's gym bag.


We take special care of our complexion and our eyes… but too often we neglect our lips, which also need attention. They rebel by becoming rough, cracked, even crusty… How should you take care of them? exfoliate to remove skin flakes as you do for your face - monthly or weekly, depending on your needs tone with a moisturizing cream containing vitamin E every evening… after brushing your teeth.
Are you ready now for winter's assault?
If you don't have any lip balm handy, coat your lips with honey and let it penetrate. Its natural properties have an instant softening effect.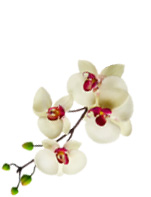 ©Copyright MSCOMM 1996 – 2020. Michèle Serre, Éditeur
Spas

Care & Make-up

Health

For Men

Glossaries

Various