Beauty tips and hints for a Happy Christmas & New Year's Eve
Tips and hints from Jacline > for a Happy Christmas & New Year's Eve
2018 wishes for a happy new year from the whole BelleMag team
For Chrismas & New Year Eve
Don't forget to apply a special fixative to your lipstick to keep it in place even after numerous kisses!
To improve your lipstick's staying power, powder your lips before applying lipstick or else mixing a little powder into your lipstick with a brush.
To keep your lipstick from smearing, outline your lips with a liner after first having warmed the lead very gently.
After applying your nail polish, gently run the pad of your finger along the edge of the nail. By removing the polish from this tiny width, it will stay on better and won't flake off, even when you're busy in the kitchen preparing holiday treats for your family.
To leave a subtle scent in your wake all night long, apply your perfume to your wrists, behind your knees and on your ankles - that's where it will last longest. If you have to touch up your coiffure, spray a little perfume on your hairbrush.
For perfume that lasts all night long, apply a little of your day cream or an unscented moisturizing lotion to your throat and wrists before applying your perfume. The principle is simple: perfume lasts longer on an oily surface.
Big earrings are in style. Since you'll be wearing them a long time, put a little perfume or alcohol on your ear lobes before putting on your earrings. You'll be able to "stand" them a lot longer.
Is cigarette smoke getting to you and irritating your eyes? Quick - steal two cucumber slices from the buffet, sneak into the bathroom and apply them with light pressure to your eyes for a few minutes. A quick touch-up to your makeup and you're set to party on!
To continue the celebrations on New Year's Day
We suggest that you don't go to bed without first removing your makeup - otherwise your complexion may suffer the consequences. The next morning when you wake up, take a few peaceful moments to relax. Have lots of fruit juice or vegetable soup, rich in vitamins and minerals.
You spent the night celebrating and now you have dark lines under your eyes - but you have to look fresh and sprightly for brunch with the in-laws! Take a long warm bath, applying warm chamomile or tea bags to your eyes. You'll feel better and your eyes will regain their sparkle!
If you had a few glasses of bubbly on the stroke of midnight, and you're afraid of waking up on New Year's Day with a pounding headache… try chewing a raw cabbage leaf before going to bed - it'll work wonders!
And don't forget that your biggest beauty ally
is to be happy
Happiness puts sparkle on your face
and softens the effects of time!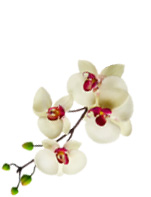 ©Copyright MSCOMM 1996 – 2020. Michèle Serre, Éditeur
Spas

Care & Make-up

Health

For Men

Glossaries

Various