All about fragrance > Féerie
Designer : Van Cleef & Arpels
Perfumer : Antoine Maisondieu (Givaudan)
Lauching : Fall 2009
Olfactory Group : Floral Woody
From Fine jewelry to Fine perfumery
At the heart of Van Cleef & Arpels fine jewelry, the good fairy symbolizes the poetry of a luxury universe unlike any other. Today, she enters the exceptional world of luxury perfumes, embodying a fabulously free, creative, gracious femininity. The fairy's winged grace, imbued with the refinement of extreme femininity, finds a precious, mythic link between luxury perfume and jewelry.
In this world of stars, butterflies and enchanted dreams, all kinds of magic are possible. Because Van Cleef & Arpels' good fairy gives everything she touches an outstanding, dazzling aura.

Notes
With Féerie, the night and its trail finally see the light of day. Its sparkling fragrance is a floral woody. In this paradise of exquisite scents, violet comes to the fore with brio. All tantalizing freshness, and with the grace of the enchantress, it releases the delicacy of its green leaves like a call to experience something truly exceptional.
In a soaring whirl, buds of blackcurrant, rounded with Italian mandarin, spread their fruity whimsy.
Then Bulgarian rose absolute and rose essence switch on their festive radiance. In the shadow of their velvety petals, the heart of the composition blossoms brightly.
Bearing its bewitching promise, Egyptian jasmine exhales its sensual sighs with a soft, sensual polish. While the violet note sprinkles its sassy, floral femininity with delicious sophistication.
Finally, Florentine iris shines in the bottom note long after the night has extinguished the stars. Its vibrant elegance blends with the shimmering scent of the most precious woods, such as majestic Haitian vetiver.
A beguiling bottle
Dressed in astral blue, the night is etched in the bottle as if to catch its myriad reflections in its captivating depths. Metamorphosed into a jewel, the richly faceted Féerie bottle is like a precious stone revealing all its beauty and mystery. Growing from its magnificent moon flower cabochon is a tall, slender branch. With her irresistibly attentive air, the fairy listens to the flowers grow while the scents that rise in the silence bring colors to the night.

History
While the world sleeps, the universe of fairies awakens in a cloud of stars. Butterflies skim the water. Stars bead its surface, creating a liquid mirror, like a fluid with infinite powers. The celestial light sparkles with all its rays and emits its magic in an iridescent ballet. In this illuminated lake on the bottle, as beautiful as a blue diamond, the fairy beguiles the
night and its secrets with poetic delicacy.
And even if the fairy vanishes like a dream at dawn, she leaves behind the invisible yet very
present trace of her eternally sublime fragrance.
The range:
Natural spray 50 and 100ml, Perfumed body lotion, bath and shower gel and body cream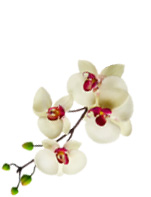 ©Copyright MSCOMM 1996 – 2020. Michèle Serre, Éditeur
Spas

Care & Make-up

Health

For Men

Glossaries

Various