Gingembre Rouge by Roger&Gallet
All about fragrances > Roger&Gallet > Gingembre Rouge
Fragrance for women
House: Roger&Gallet
Designers: Amandine Clerc-Marie et Alberto Morillas
Launching: 2014
Olfactory group: floral and fruity
Eau fraîche - full of energy
Magical names, enchanting horizons.
Kerguelen, Trebizonde, Bora Bora, Valparaiso…
Some places, mainly because they seemed so inaccessible,
have inspired the imaginations of generations…
Close your eyes. Imagine the colours pounded by the sun, the ultramarine sky, the red laterite dust along the trails and the surrounding sea. And we pick up scents that are spicy, indolent and mysterious. Then, the nose leads us to understand that only one perfume can allow us to experience the real sensation of this land that is on the borders, at the beginnings and at the crossroads of continents.
Today, Gingembre Rouge, following the monsoon across the Indian Ocean, has reached the famous "Spice Island" on the African Coast. When they were discovered, at the same time as the land of Eden where they flourished in the wild, spices became big business for shipowners, princes and adventurers. Some came from the Moluccas, and others were from China or Persia. But all, to a greater or lesser degree, passed through the Zanzibar Archipelago. Many settled there, encouraged by a climate that is more equatorial than tropical. The ginger, for example, which originated in South-East Asia, soon made itself at home. Need proof? Say it with a lisp: it becomes zinzer. Now it sounds a lot like the name of the island Arab merchants used to call Zanzibar, or the 'land of the Blacks'. Not bad for a rhizome!
It was Alberto Morillas, a highly skilled perfumer with an impressive number of international triumphs to his name, and Amandine Clerc-Marie, a talented young composer with nothing to prove, who wrote the Gingembre Rouge story. How hard was it to follow in the wake of Arthur Rimbaud, Henri de Monfreid and Joseph Kessel, who were also enormously inspired by this land they never managed to set foot on?
It is the first time that ginger is used as a flower, as a fresh rhizome and confit together in the composition of a fragrance.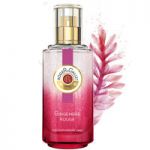 Why part with an object everyone applauds?
The bottle, therefore, remains intact. Created in 2007 by Martin Szekely with the goal of being, in the artist's words, "fundamental", it is the expression of the timeless essence of the Company (one hundred and fifty-two years old this year).

The stopper, on the other hand, has been changed very recently. It has been faceted to reflect light back where it comes from, and sculpted in a style reminiscent of Art Deco. Specifically, like a crystal shard, it shines with scarlet, ruby and garnet shades that turn to ultraviolet, reflecting the gradation of colours on the glass and the band around its middle. It's strong, resolutely contemporary and full of energy.
The incredible and little-known flower of the ginger plant makes an appearance on the box.
Its distinguishing features? Absolutely red, and passionately fluorescent.
All by Roger&Gallet, apothecary perfumer based in Paris since 1862.
Notes by Amandine Clerc-Marie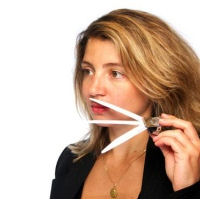 "Zanzibar! The name has a power of its own – it resonates! Never having visited it myself meant I had a free rein for interpretation, and I imagined incredible sunsets with the sea as the only frontier, a place where luxuriance reigns and where, with no way of escaping, fragrances are inevitably highly concentrated. Alberto and I shared the tasks: he, as the author of the original Gingembre, took on the work of filiation of the two versions with the final one, based on musks. I dealt with colours and the general tonality, which was much more feminine. Once we had decided to omit 'eugenol' types of essences, which are very spicy but also, in my opinion, rather dated. I began thinking about pink peppercorns: they bring an aspect that is both floral and very natural to the general harmony, which is sparkling and sensual. Next came a few red fruit notes for their roundness: bright and modern pomegranate pulp, lychee flower to make your mouth water, and a touch of tangerine and orange flower as the head note"
Notes by Alberto Morillas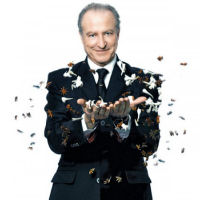 " The fresh ginger from Zanzibar is not quite the same as that used in the previous interpretation. It's more fruity and lemony, and more vigorous. It is exotic, exuberant and highly textured. We also used an extract from its flower (alias hedychium zingiberaceae), which has a fragrance close to… the lily; and is therefore as feminine as can be. Also very important was the idea of contrast: by definition, an island is earth and water. These are two radically different elements. Amandine worked on that, adding to the crimson middle bouquet something resembling the stem and leaves, in short: the plant. In this way, she obtained a rather lively, invigorating effect that wakes up the whole and stops it from falling asleep in a tropical torpor… Finally, all of that was supported by a base we intended to be as addictive as possible. There is a cedar wood, chord, a crystallised ginger chord, which gives off a lot more scent than fresh ginger, and white musks, which are warm, powdery and languid. Although it is a refreshing light perfume, Red Ginger is also an authentic, seductive perfume."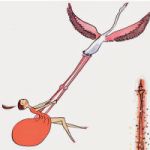 A 30 ml called "Petite Parisienne" available during summer to bring everywhere
Available also in other Roger&Gallet fragrances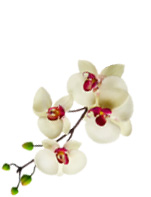 ©Copyright MSCOMM 1996 – 2021. Michèle Serre, Éditeur
Spas

Care & Make-up

Health

For Men

Glossaries

Various