Travel smartly, but travel smoothly with Cassie De Pecol
Travel smartly, but travel smoothly with Cassie De Pecol
Make the most of every moment in a season of beach days, poolside selfies, outdoorsy hikes, and wherever your travels may take you with immaculately smooth and hairless legs.
When it comes to adventuring around the world and exploring new places, Guinness World Record holder Cassie De Pecol does it best. And as the "fastest person" and "fastest female" to travel to every sovereign nation, she not only knows how to travel smartly, but travel smoothly. Gillette Venus was so inspired by Cassie's confident, adventurous spirit, the brand partnered with this gorgeous go-getter to provide her favorite tips for smooth travel so that women everywhere can feel prepared for their next adventure.
Before traveling, it's always best to check out the weather forecast—if sunny skies are in the future, you won't want to forget your favourite tank tops, dresses and swimsuits. When traveling to tropical destinations, Cassie always brings a few bikinis to ensure she can be beach-ready on the go. After all, nothing says vacation more than being able to show off flawlessly smooth skin!
If you're planning on traveling abroad, Cassie says to opt for an international data plan that allows you to send texts and make calls reliably. You'll also be able to use it to change flights, do research, book hotels and cars, and of course, post Insta-worthy pictures of your amazing adventures. Just be sure to tag @GilletteVenus so that we can see your smooth adventures, too!
3. Pack only the necessities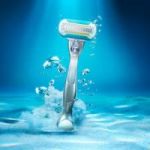 To fit all of her belongings into her carry-on luggage, Cassie suggests the 'rolling technique.' By rolling clothes instead of folding them, you'll be able to store more clothes and personal items into your bag. Cassie always makes room for her favourite dry shampoo, hand lotion, lip balm, and new Venus Platinum Extra Smooth razor, with a new platinum metallic handle, diamond-like coated blades and a 360°-ribbon of moisture providing control, strength and durability on even the longest of journeys.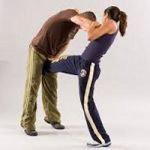 Knowing some basic self-defense can help you feel prepared in case of an unfortunate situation. Cassie's preference for self-defense is Krav Maga, a practical form of fighting and defense. Having a few strong and well-practiced moves can give you the confidence to travel alone, while also helping you stay in great shape.
5. Track your where abouts
Keep yourself 'on the map' by turning on GPS or location services on your phone, then sharing your location with at least one friend or family member so that they'll be able to track you. By making sure your GPS coordinates are available, you can also opt-in to get event and deal notifications in and around your destination.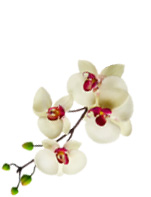 ©Copyright MSCOMM 1996 – 2023. Michèle Serre, Éditeur
Spas

Care & Make-up

Health

For Men

Glossaries

Various