2012 - 05 - Gift ideas for Mother's Day
Gift ideas for wedding, graduation, garden party, new home
A spring breeze with flowers, fruits and birds
Caracol - Express your love with birds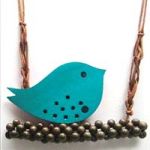 Throughout the world, flowers are a symbol of youth, happiness and beauty. Flowers play a leading role as Caracol invites you to visit its colorful garden. Flowers bloom on pendants, on necklaces, both short and long, on rings and on earrings. They blossom on wood, shell, metal and even sequin. Wood remains the number one material, but metal continues its breakthrough at Caracol and flirts with wood, leather and shells.
We loved the impulsive edge to some of the designs and were wild about the little bird on a branch (ORIXI.OR2), available in red, turquoise and olive, as well as the small tree (ARBOLI.AR3) pendant available in the same tones. If your mom is an environmentalist and loves nature, she'll be delighted.
Say goodbye to your gloomy eyeglass chains and stop looking older just by wearing them! With Caracol, say hello to cheerful chains made of wood beads and sequins that complement any outfit. In tonic shades for the day or black for the evening, in cord or pendant… they will delight all 40-something women who (alas) need reading glasses (already)! To view the collection, click here.
Fruits & Passion - Express your love with flowers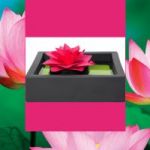 New home…new apartment… BelleMag shops for you the perfect gift at Fruits & Passion. Add a splash of color to their home with the Lotus Water Lily Decorative Diffuser inspired by the Zen tranquility of a water garden. Imagine a black square ceramic bowl with a delicate wooden flower that will diffuse fragrance into the air for 6 to 8 weeks (refill available).
Lotus Water Lily is a refreshing fragrance. Its notes of water hyacinth, lotus and aquatic musk inspire sweet serenity. You will find also in the same range ambiance room spray, perfumed candle, room and fabric deodorizer, electric fragrance diffuser, hand soap. Click here to shop online or find a store in Canada, USA, Europe or Asia.
And more: using the cutting-edge formula, you can now fill their home with fragrance without harming the environment! Change decor! Change air ambiance with eco friendly products!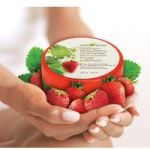 Your friend is gourmand? Think at a strawberry basket full of products. Fill it with jams, jellies… and beauty products… all with STRAWBERRIES. It is a superfruit full of vitamin for the skin, concocted by Fruits & Passion to hydrate the skin and restore its softness and its natural glow. The beauty routine includes three products: a creamy body wash with a healthy dose of vitamins A, B5 and E to clean, a body scrub to exfoliate and a nourishing butter to hydrate. Yummy!
With Lush - Express your love with flowers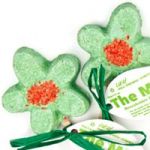 This year we've found find a blooming great gift. Flower-shaped Bubble Bars have been popping up all over the Lush kitchens; you can get one, two, or an entire bouquet –The Mum, a green flower with refreshing lime, bergamot and juniper berry oils to wake her up in the morning, Madam Butterfly - for piles of fluffy bubbles scented with rose petal and lemon oil fragrance and Mum Tulip - Why give your mum a box of chocolates when you can give her a bath full of orange chocolate bubbles? Each flower is reusable and can be shaken six times. Different, funny, this is a bubble bouquet to say I love you Mum.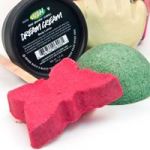 Do you want something really innovative? Try The Dish fairy seated on a magic wand, a solid dish soap for sparkling dishes. It's filled with skin softening, effective ingredients like lemon and gardenia oils.
More: make a bouquet and wrap it in a Knot-Wrap, a silky reusable scarf, inspired by the Japanese art of wrapping. View more on the Lush website.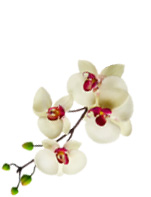 ©Copyright MSCOMM 1996 – 2021. Michèle Serre, Éditeur
Spas

Care & Make-up

Health

For Men

Glossaries

Various