Yves Rocher Elixir 7.9 Youth Intensifier
2011 January News > Yves Rocher Elixir 7.9 Youth Intensifier

Do you know the 9 key mechanisms of youthful skin ? They are already present in young skin at its prime.
Skin cohesion to smooth wrinkles
Skin regeneration to refine skin texture
Rebuilding of skin tissue for a new skin effect
Collagen and hyaluronic acid production for firm, plump skin
Skin oxygenation to bring back radiance to the skin
Reinforcing the dermal-epidermal junction to re-firm the skin
Skin renewal to revitalize skin
Antioxidant protection to protect the skin from aging
Protection from environmental stressors to make skin more supple
Aging and the stress of everyday life cause these key mechanisms to stop working. They need to be set back in motion.
From amongst the hundreds of active ingredients developed by Yves Rocher Botanical Beauty Research, 7 active ingredients in plants have been chosen for their anti-aging powers.

Revives skin cohesion, regenerates the skin, and rebuilds skin tissue.
Youthful Benefits: Wrinkles smoothed out, skin texture refined, new skin effect.
Apple Oligosides stimulate the skin's mechanisms of communication, adherence, and cohesion.
Oligosides come from sugar and thus mainly from fruit pectin. So researchers became interested in the Apple, the epitome of healthy eating. The Apple is one of the most complete fruits around (sugars, vitamins, proteins, lipids, etc.) and it is particularly rich in pectin. This then led to a lengthy period of research: selecting and using pectins from various sources and trying out different types of enzymes that have the ability to convert pectin into Oligosides. This resulted in an exemplary anti-aging active extract called Apple Oligosides : : the power to recreate cohesion at the core of the skin.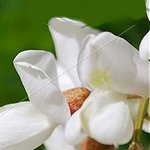 Encourages increase of collagen and hyaluronic acid.
Youthful Benefits: Tightened skin.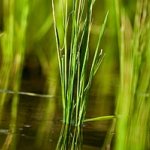 Reactivates oxygenation of the skin.
Youthful Benefits: Radiant skin.
Green Rice Inositol stimulated mitochondrial activity. This stimulation of the vital elements works in the same way as respiration. We can therefore conclude that these are the direct consequence of increased skin respiration.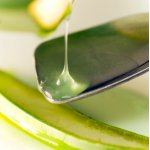 Encourages skin renewal.
Youthful Benefits: Revitalized skin.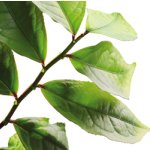 Reactivates antioxidant protection.
Youthful Benefits: Protected skin.
Mangiferin is four times as effective as an antioxidant than a standard solution (rutin).
Researchers consider Mangiferin to be unbeatable in protecting against superoxides.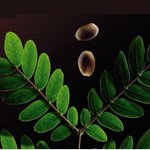 Reinforces the dermal-epidermal junction.
Youthful Benefits: Firm skin.
Tara Galactosides stimulate the expression of the dermal-epidermal junction components; they stimulate not only the production of the laminin-5 and collagen-VII genes, but also the expression of corresponding proteins by more than 45%. Consequently, they reinforce the structure of the dermal-epidermal junction and therefore firm up the skin.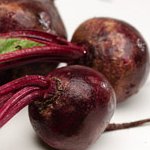 Reactivates protection against environmental stressors.
Youthful Benefits: Skin is more supple in the face of environmental threats.
Betaine can protect and condition skin cells (both dermal and epidermal) from thermal and physical stress.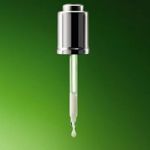 Double the effectiveness of your anti-aging skin care. Imagine a treatment capable of doubling the anti-aging effectiveness of your usual skin care.
ELIXIR 7.9, with 7 plants and 9 anti-aging patents - you now know why it is called 7.9! - , delivers all its concentrated power to your skin with one single drop (maybe 2 but it does not mather). To be used every day, morning and evening, under your usual day cream to greatly increase its rejuvenating effectiveness or, as a 1-month intensive treatment 2 to 3 times per year, when your skin needs it.
And because it's winter time, and because our skin claims for more attention, offer her a youth intensifier cure... it's the logic solution!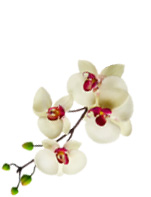 ©Copyright MSCOMM 1996 – 2020. Michèle Serre, Éditeur
Spas

Care & Make-up

Health

For Men

Glossaries

Various