Laws on Bra - Your not-so-secret weapon!
Laws on Bras, Your not-so-secret weapon!
Michele Serre
We went to Canadelle, a leading lingerie retailer, to learn more about bras. Every woman has her problem area, her dream of a nicer figure. We can't deny it… we're constantly searching for ways to add oomph to our bras, eliminate the sagging effects of passing years, provide support to those in need, or make mountains out of molehills!
Industry experts estimate that up to 80% of women wear the wrong size bra. Bra size can fluctuate based on weight gain, menstrual cycles, birth control pills, pregnancy and aging. This makes annual bra fittings a must. That way you'll be sure to find the size and style to suit you and make you look your best. Here are a few tips to help you get the perfect fit:
Look at yourself in the mirror… objectively. Often bust size corresponds to your silhouette. I'm not talking about Hollywood pin-ups brandishing an 38 DD above a wasp waist, but about the majority of mortals whose bust is proportionate to their size.
Choose based on your body shape
You're going to choose a bra based on your body shape more than anything else. It's important to find the right size to ensure optimum support.
Here's how to correctly determine yours:
The Steps in Choosing a Size: Band and Cup .
Now that you've "identified" yourself, let's see how to enhance each bust size to best advantage
* Small bust
* Average bust
* Full bust
Choose based on your needs
Now that you know what you need, let's move on to choosing a bra.
The fabric of your bra will differ depending on whether you plan to wear it under a light garment or a heavier one, for jogging or dining out, in summer or winter. A little guide to fabrics and uses…
Ready to try on: adjustments and final checks
Most fitting problems are easy to remedy and often result from the mismatch of cup and band size. 7 Trouble shooting fitting tips.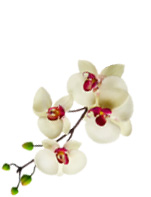 ©Copyright MSCOMM 1996 – 2023. Michèle Serre, Éditeur
Spas

Care & Make-up

Health

For Men

Glossaries

Various