Loris Azzaro departed this world several months ago. Though his death leaves a huge emptiness, his charming, eternally optimistic image still sheds its light on the brand that bears his name. A flamboyant, independent, atypical designer, he conveyed his "love of life" to his teams. Everything strong, powerful and inspiring that Loris Azzaro built up in his life occurred due to encounters, to human beings. AZZARO is a magic door opening out to others. In both perfume and couture, it is a truly contemporary and significant way of being oneself above all, everywhere and on any occasion.
A party to all forms of seduction, AZZARO creates products celebrating the happiness of being together, highlighting a Mediterranean, optimistic joie de vivre, the sea, the sun, bursts of color and laughter. The brand is extremely perfectionist, shaping all of its products in the spirit of the best craftsmen. The house never budges when it comes to choosing materials or natural ingredients, nor when it comes to consistency in quality. Requiring every moment to be perfect gives the brand its assertive, authentic personality. With these clear values, AZZARO has built up a strong relationship with its loyal customers, based on confidence. "I have new ideas every minute. When one of them becomes a reality, I'm happy."
2006 will mark an important new stage for AZZARO, according to Gérard Delcour.
We are going to continue building up our men's fragrances, which are traditionally strong with AZZARO POUR HOMME, Chrome, and our latest fragrance, VISIT for men. We are also going to develop two new licenses which will significantly add to the masculine image of our fragrances: the men's ready-to-wear line will give the brand new visibility as it will represent the essence of AZZARO's masculinity and the watches, strong accessories symbolizing the spirit of the AZZARO man. We won't forget women, who saw the arrival of a new fragrance, VISIT for women. This perfume will allow us to create a bridge between the AZZARO fragrances, mainly known as being for men, and the extremely feminine Loris Azzaro women's fashion.
2004 saw the first collection by their new designer Vanessa Seward, who brings her personal vision to the Loris Azzaro heritage she is now in charge of. Her "Couture ready-to-wear" collections are linked to the mythical themes: solar, glamour and sexy that Loris Azzaro loved. Vanessa transforms the everyday life into a Party and her talent was chosen by shinning stars: Nicole Kidman, Laetitia Casta, Diane Lane, Liz Hurley, Monica Belluci, Claudia Schiffer.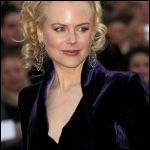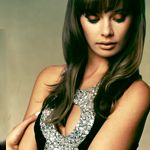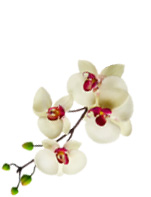 ©Copyright MSCOMM 1996 – 2020. Michèle Serre, Éditeur
Spas

Care & Make-up

Health

For Men

Glossaries

Various