Nature to the rescue > Lemon Balm (Melissa Officinalis):
Lemon balm is a popular addition to herb gardens, although if left to grow unchecked its runners tend to invade surrounding areas. This branching herb can reach a height of 90 centimetres and bears a thick foliage of light green leaves growing from a square stem. In shape its leaves resemble those of mint. From July to August small, white, sweet smelling flowers blossom in the upper leaf axils. Close inspection reveals that they have the typical lip of the labiate family. The plant releases its lemony fragrance when its leaves are touched, but the scent loses its intensity as the herb starts to flower.
Habitat:
Eastern Mediterranean
Constituents:
Essential oil with citronellal, citral and caryophyllene. Labiate tannins, flavonoids.
In the Dr.Hauschka cosmetics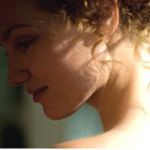 The leaves of a plant connect its two poles, the roots and the flowers. If the leaves of a plant are emphasised in some special way, as with the intense fragrance of the lemon balm for instance, this means that there is a strong, harmonising relationship with the rhythms of the human being. For example with the rhythms encountered in the cardiovascular system that mediates between the different, polar functional processes in the human being, such as digestion and sensory activity. With its strong, intensely aromatic leaves, lemon balm excels at such mediation and harmonisation, for example in cases where excessive sensory activity causes tension and anxiety, or diverts so much energy away from the digestive system that its function is impaired. The gentle character of lemon balm, with its rounded leaves and pleasant fragrance, makes it a slow-acting medicinal plant with equally gentle calming and relaxing properties.
Because of its harmonising powers lemon balm is a central ingredient in the balancing Dr.Hauschka Melissa Day Cream, which helps restore a healthy balance to sensitive combination skin.
Lemon balm is also part of the Body lotion in association with lavender.
Lemon balm has a primarily calming action. A tea made with lemon balm and taken in the evening will help people suffering from nervous tension who find it difficult to get to sleep. Lemon balm can also soothe gastrointestinal symptoms of nervous origin, helped additionally by the plant's antispasmodic and carminative properties. This threefold effect is equally beneficial in disorders of the biliary system. In combination with other medicinal plants, lemon balm can support cardiovascular functions in cases of nervous strain. The antiviral action of lemon balm, for example against herpes viruses, is probably due to its labiate tannin content.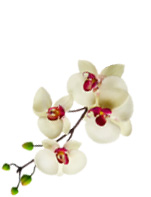 ©Copyright MSCOMM 1996 – 2023. Michèle Serre, Éditeur
Spas

Care & Make-up

Health

For Men

Glossaries

Various