2012 - 04 - Gillette Fusion ProGlide Styler
All about new men's products > Gillette > Fusion Proglide Styler
Master of Style!
Finally a little technological marvel that allows you to achieve professional styling without having to be a cutting pro. The new Fusion ProGlide Styler by Gillette® is its first 3-in-1 precision grooming tool for men who style their facial hair. Some carefully trimmed hair can create a signature style and give you a hot new look once you know how to use the trimmer.
Combining Braun engineering and Gillette Fusion ProGlide technology, it trims evenly, shaves closely and edges accurately – helping men achieve their desired facial hair style with ease.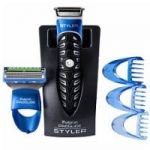 Every man wants a personal style, so the Braun-Engineered Power Trimmer includes three slim combs which maneuver effortlessly through facial hair, trimming evenly at three custom but consistent lengths, whether you want several-hour or two-day growth.
The trimmer's blades have been perfected to be ultra thin with a low-resistance coating that allows you to cut through facial hair with less tug and pull than Fusion - which was already good!
The Blade Stabilizer maintains optimal blade space, while allowing the blades to adjust to the contours of a man's face, whether you have a square jaw, round face or even a few lines.
The comfort guard helps remove excess pre-shave products, providing optimal contact with the blade while stretching the skin for smooth, comfortable shave.
The Lubrastrip band is infused with mineral oil and lubricating polymers which enable the razor to glide smoothly over skin, even on repeat strokes.
The new microcomb helps guide hairs toward the blade - an advantage when the razor is in contact with your jaw or neck zones where hairs seem to grow in multiple directions.
The high-precision blade lets you trim facial hair cleanly and precisely.
The Proglide Styler is light and easy to handle thanks to its compact handle with erognomic grips for maximal visibility and control.
The cover of the battery-operated trimmer opens easily and allows for easy cleaning.
The stylish base and support let you store the three Braun blades, the ProGlide Fusion attachment and the Braun trimmer easily, cleanly and securely.
The battery design makes the trimmer easy to use anywhere, anytime, eliminating the need for a cord and charger.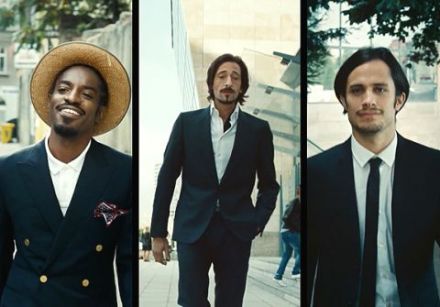 A beard or a moustache isn't for everyone. For its new "Masters of Style" campaign, the leader in masculine styling has enlisted the services of three famous male idols: American actor and style maven Adrien Brody (The Pianist / centre photo), the always-chic Mexican actor Gael Garcia Bernal (The New Zorro / right) and rapper and fifties style afficionado Andre 3000 (Outkast / left).
The three stars were eager to try some razor play and assert their style with the new Gillette Fusion ProGlide Styler.
Gillette, which promises the "best a man can be," has previously been represented by icons including David Beckham and Tiger Woods, both stars of the sporting world. The picture alone is enough to reveal the elegance of the new Gillette ambassadors and show that a few well-groomed hairs can add personality, character... and more.
Try it! You have the tool - now just style your facial hair to forge your own identity.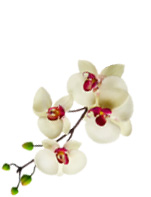 ©Copyright MSCOMM 1996 – 2021. Michèle Serre, Éditeur
Spas

Care & Make-up

Health

For Men

Glossaries

Various