Volushape - A tonus cream for the skin of breasts & buttocks
New products > Orescience > Volushape - A tonus cream for the skin of breasts & buttocks
Don't wait any longer ! We all dream of showing off a nice cleavage at Christmas or having a little firmer buttocks to put on our new leggings, so there may be a solution. I had already told you about Cryoshape from the same company whose reputation is second to none. Here is her very last born which attacks the small defects of the breasts and the buttocks.
What is the secret behind this cream? The Essential Cell Boost-Factor. This highly active bio-ferment derived from the green algae Chlorella vulgaris and proteins of the white lupine are the vital cocktail of all CELLACTIVE® products. .
This combination of natural extracts rich in carotenoids, flavonoids and vitamins focuses on the lack of Elasticity, Tonus, Texture, Hydration.
Results after 14 days of use
It's scientifically proven! Improved skin elasticity in the cleavage area, firms the breast and buttocks, and smoothes its surface.
How to do it? Apply two dabs of VoluShape directly to the skin of your breasts and buttocks and massage gently in circular movements twice a day. It's quick, easy and and no need to wait to get dressed.
2 HYDRATING Fruits to the Rescue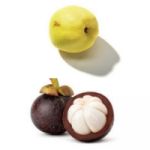 MANGOSTEEN: The fruit of the tropical Mangosteen tree is revered in Asia as the "Queen of fruits". The flesh of the fruit is particularly valued for its tropical exotic flavour. It resembles fruit such as the grape, pineapple, grapefruit and peach. The Mangosteen fruit is furthermore classed among the so-called "superfruits" or "functional foods", due to its high nutritional value and its antioxidant properties. The active ingredients in CELLACTIVE®-FORM are extracted from the skin of the fruit (pericarp) by means of a patented procedure. The phyto agents are classed among the xanthones and flavonoids, well known amongst other things for their antioxidant and anti-inflammatory e ects.
QUINCE-HYDROGEL: The quince (Cydonia oblonga) became known as the fruit of the Goddess of Love, Aphrodite. Since antiquity to the present, the quince symbolises love, beauty and fertility. As a fruit, it is highly valued for its high content of polysaccharides, vitamins and minerals.
Don't wait! Go to the pharmacy or shop directly online.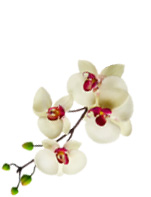 ©Copyright MSCOMM 1996 – 2023. Michèle Serre, Éditeur
Spas

Care & Make-up

Health

For Men

Glossaries

Various