2018 - 07 - Valmont's Hydration Range – An Absolute Miracle For Thirsty Skin!
All about new beauty products > Valmont's Hydration Range – An Absolute Miracle For Thirsty Skin!

After few weeks on the beach, gardening or enjoying outdoor activities, you feel your skin dry, dehydrated. What you need is an intelligent skincare system that could plump and rejuvenate and get your skin back to its best.
Have you never heard about Valmont Hydration range of products? You want the best? After all, how could Coco Chanel's favourite Swiss clinic produce anything less?!
With over 100 years of experience, the new Valmont Hydration line uses only the finest of ingredients and they are packed with a cocktail of triple DNA. Triple DNA is the jewel in the Valmont crown and developed by Valmont's laboratories, has the ability to retain up to 10,000 times its weight in water!
For an every day skin cream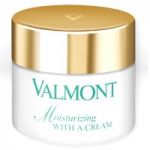 Moisturizing With A Cream - This rich thirst quenching cream is the go-to product from the new Hydration range. Light enough to be used daily as part of your regular skin care routine, yet rich and creamy enough to make it feel likes its doing your skin the world of good every time you use it, you can feel the benefits all day. Containing the Triple DNA wonder product, this cream also has the ability to strengthen the hydrolipid barrier and membranes, quenching the skin's thirst with its re-hydrating complex. For irritated, tight, dry skin, it's a must.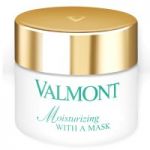 Valmont's Moisturizing With A Mask is the ultimate rescue remedy. Re-plumping, rejuvenating and giving your skin the boost you'd normally only achieve through a professional facial, this is just perfect for skin which has been over-exposed to the sun. You just need 15 minutes to recover a smoothed, soothed, and revitalized skin.
30 days of ultimate hydration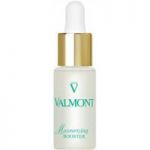 Valmont's Moisturizing Booster is a welcome addition to your skincare routine. For 30 days, you just need to apply a pipette of product every morning before the cream, designed to inject moisturising ingredients into the epidermis faster than other boosters.
Results: You feel this gave your skin a new glow immediately after application. The skin looks once again supple and rounded. Fine lines are smoothed. The skin has a more refined texture.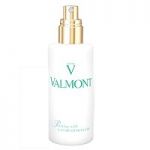 Valmont's Priming With A Hydrating Fluid is the darling product for those who work or travel. This refreshing mist can be applied anytime, anywhere. The mist refreshes the skin immediately and you feel light and airy – even on top of your make up. The smell is also pure luxury. Seabuckthorn extract's high natural fruit acid content eliminates surface cells, while Aloe Vera softens the skin.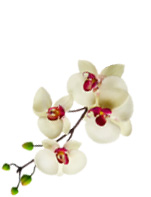 ©Copyright MSCOMM 1996 – 2020. Michèle Serre, Éditeur
Spas

Care & Make-up

Health

For Men

Glossaries

Various