2018 - 04 - Baobab oil, the new beauty routine
All about new beauty products > Baobab oil, your beauty routine
Powerful and proud-looking, the baobab tree enshrines the very soul of Africa. 'Palaver tree' around which all men gather, keeper of many legends, it transmits all its vitality to its fruits. African Essentials gets from the baobab a precious oil that can be truly regarded as a concentrate or wonders for the skin and hair.
Still regarded as a sacred tree in different cultures, it displays outstanding characteristics : it can reach 25 meters high, more than 12 meters wide and live more than a thousand years ! It is not called "tree of life" only for its extraordinary longevity, but also because of its pharmacological proprieties. Its fruit is rich in vitamin B1 and C as well as calcium. The baobab fruit pulp and leaves are used to fight malaria. The leaves also represent a precious source of minerals and proteins for the inhabitants of several remote parts of Africa. Each fruit contains about 30 seeds with an especially hard hull. Baobab Oil is extracted from these seeds and it is estimated that each baobab tree will produce an average quantity of only one litre of oil per year.
A rare and precious dry oil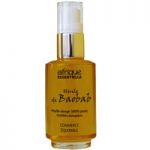 African Essentials Organic Baobab Oil is a precious oil extracted from the seeds of the baobab fruit by a small workshop in Senegal managed by women. Rich in Omega 6 & Omega 9 essential fatty acids, sterols and tocopherols, African Essentials Organic Baobab Oil is a very light and quickly absorbed oil with a soft and dryfinish that offers numerous benefits for the skin and hair.
High essential fatty acid content in Baobab Oil makes it very effective for skin care: very moisturizing and protective, it helps fight dry skin and stimulates the vital functions of the epidermis, improving firmness, fighting scars, minor burns, irritations and stretch marks among others, and leaving the skin silky soft.
The baobab oil can also be used as a hair mask before shampoo to restore moisture in scalp and strengthen hair.
With summer, it's really the good time to try this little miracle in a jar!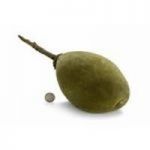 ..........
African Essentials is actually KARIDERM's little sister brand. The company established its reputation in the natural cosmetics industry for more than 16 years by being the first brand to incorporate certified organic shea butter. You can buy their products in some retail outlets in Canada or online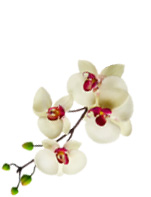 ©Copyright MSCOMM 1996 – 2020. Michèle Serre, Éditeur
Spas

Care & Make-up

Health

For Men

Glossaries

Various