2018 - 03 - Sun Cream from Laboratoires de Biarritz
All about new beauty products > Seaweed: a world of incredible potential
At the heart of Laboratoires de Biarritz sun products
The beauty industry adores the molecules produced by seaweed, with its properties that hold great promise for the skin. They've been used in beauty and skincare since the 1980s. With little transformation, they made a grand entrance in thalassotherapy with seaweed wraps and baths, but that was seeing just the first level. They needed to be studied as living things capable of resisting the stress caused by wind, tides and temperature fluctuations. To these environmental aggressions, seaweed produces defensive metabolites from which the active component could be extracted.
Surf at Laboratoires de Biarritz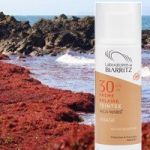 There's nothing like having ocean and surf lovers in the family, people conscious of environmental problems, to create products that reflect their concern: sun products that ensure optimal protection while respecting the fragile marine ecosystem.
Thus it was that Muriel and Jean Marc Dubois became aware of the harmful effects of cosmetics and sunscreen on the ocean's ecosystem. Driven by their beliefs and passionate about the ocean and surfing, they explored the Basque coast's marine resources and founded Laboratoires de Biarritz in 2010. After a fundamental research phase, the scientific foundations were laid: design innovative products with real health benefits.
And so their first patented active principle, Alga-gorria® was born, developed from red seaweed from the coast of the Basque Country, known botanically as Gelidium sesquipedale. It is replete with natural mechanisms for prevention and protection:
Powerful antioxidant molecules (including carotenoids and flavonoids)
Oligo-elements
Mineral salts
Essential amino-acids.
Thanks to their specific extraction technology, they were able to maximize the preservation of the protective powers of this red seaweed. Sea water, used in the extraction, provides natural elements that enhance each product's properties to improve cellular defences and slow skin aging.
Give your skin the benefits of the latest scientific innovations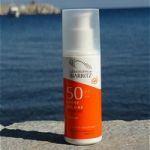 Inspired by nature, Laboratoires de Biarritz developped their sun products based on a double protection system. Just as an egg is protected by its shell and an internal membrane, Laboratoire de Biarritz's solar products provide a two-fold defense against the harmful effects of the sun.
Whether you prefer lotion, cream, spray or stick, with a 30 or 50 protection factor, Algamaris, the first Laboratoires de Biarritz sunscreen range, uses a 100% mineral screen with strong coverage that ensures excellent UVA/UVB/UVC protection. Its patented red seaweed has powerful antioxidant properties that protect skin cells from the harmful effects of free radicals, including early signs of aging. This new generation of organic sunscreens combine effectiveness and real health benefits with great cosmetic feel.
In addition to sun protection, our surfing devotees wanted to go a step further and meet the highly specific demands of surfers and other sport enthusiasts: highly water resistant, leaving no white cast, non-polluting, non-oily so as to be non-slip, and anti-staining to protect swimwear.
My favorite product
The organic tinted SPF30 sunscreen is fantastic and manages to be both effective sun protection and a true daily skincare product. As soon as you put it on, you'll feel inspired and ready to breath in the fresh air. A pleasure to use, its great cosmetic qualities beautify your skin: it hydrates, evens and smooths your complexion. The SPF30 tinted sunscreen comes in two different tones: LIGHT and GOLDEN, both of which go on effortlessly for a second-skin effect.
So if you're concerned about the environment and the health of your skin, try out the range of sun products from laboratoires de Biarritz.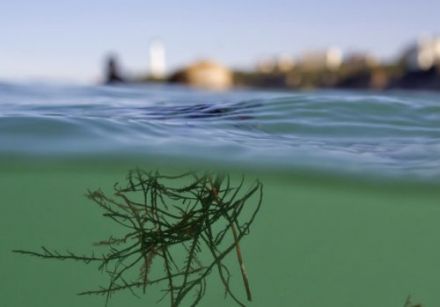 Where to find those products?
In Europe
Laboratoires de Biarritz online store.
In North America
Always on the lookout for high-quality organic products, Enaam Takla, owner of Bio Spa Enaam in Montréal, sought out this range of sun products that meet the needs of local clients. Assured of the line's beneficial effects, she has become the Laboratoires Biarritz distributor for Canada. You can reach her at (514) 286-1444 / 1 (800) 663-6226. spa@biospaenaam.com
Products are also available at Avril Supermarché Santé
in their seven stores or through their online store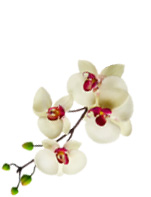 ©Copyright MSCOMM 1996 – 2020. Michèle Serre, Éditeur
Spas

Care & Make-up

Health

For Men

Glossaries

Various