The bride can never be too pretty!
All about make-up > The bride can never be too pretty!
THE question was asked, you said "Yes!" and now the date is set. The countdown has begun to, what you've promised yourself will be, the most wonderful day of your life. Here are a few pointers to help you be at the top of your game for D day… First things first, this is not the time for grand transformations or last-minute experimentations in hair and makeup. Think discrete and natural. This is a time for simplicity, relying first and foremost on the glow of utter joy and happiness.
10 to 15 days before D day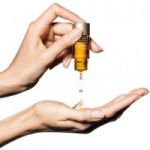 A summer bride with a bronzy glow always steals the show. Between you and me, when the colour of your skin almost blends in to the white of your dress… well, it makes it a bit difficult to sparkle!
Less can still be more:
There are always tanning salons and sunless tanners for quick fixes… but a daily moisturizer containing a self-tanner is a great way to build up a tan that looks healthy and natural. It also makes unfortunate burn or colour mishaps virtually impossible – a definite plus!
Darling product: Radiance-Plus Golden Glow Booster by Clarins is an exceptional product which is incredibly easy to use, with effective results, to give every woman a beautiful healthy glow in a single step. A radiant, made-to-measure tan which can be adjusted to deliver the result you want and looks incredibly natural from the first application.

Make arrangements for some professional facial pampering. This will prepare your skin and illuminate your skin tone, giving your wedding day makeup the best canvas possible. If there really is no time, pamper yourself with a light exfoliation and a good facial mask 72 hours before the big day. Doing this the night before is too risky, seeing how the treatment can cause some minor, temporary redness.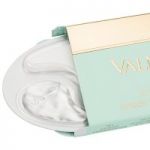 Nerves prevented you from getting a good night's sleep? Don't fret; there are eye contour masks that can take care of any puffiness issues.
- Darling product : Like a veritable power nap for the skin, Eye Instant Stress Relieving Mask by Valmont instantly relaxes the skin around the eyes, spectacularly improves the texture of the skin and smooths wrinkles and fine lines, while firming and toning the tissues. Let it works for 15 minutes and, voilà! Problem solved.
The bride isn't always 20! You can apply a smoothing mask just before putting on your makeup. It gives an immediate lifting sensation, firms up the contours of the face, smoothes out fine lines, brightens up skin tone and reduces signs of fatigue. Your choice:
- For tired skin - Clarins Beauty Flash Balm - Transform tired skin into radiant skin.

Know that makeup for your wedding day must fulfill some specific requirements: it must look fresh, shine-free and be able to sustain anything. A face primer is useful because it gives your foundation a helping hand to help your foundation and blush stay put. The colour of your foundation, which should ideally be waterproof and oil-free, must be the same as your actual skin tone. Foundations containing oil risk giving you a shiny finish, made even more obvious with flash photography.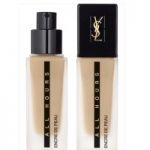 Darling product: All Hours Encre de peau by Yves St-Laurent. Get ready for Endless Nights and Days with: Up to 24H long-wear: this innovative formula is waterproof and transfer-resistant, with no compromise on comfort. No need to touch up even through non-stop activity.
The colour of your loose powder should also match that of your base makeup. Make sure to sweep away all excess powder with a clean brush. No one wants to see the top of their white dress go… dusty beige. Setting makeup with a light spray of mineral water can work as an added "stay put" guarantee. Don't forget to complete things by pressing a tissue against your face.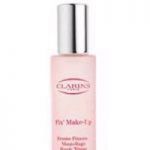 Pshitttt! Hold Clarins Fix Make Up a few inches away from face and spritz onto skin. Feel it. A refreshing mist that sets make-up and prolongs its hold, while providing a feeling of instant freshness and well-being.
For a natural look, spritz after powdering.
For a sophisticate look, spritz on the foundation, before powdering.

Do wear eye makeup. If this isn't something you're used to doing, a neutral shade, such as a beige, cinnamon or ivory, will do the trick and be quite lovely. Avoid pink shades close to the lash line, as they can give the appearance of red eyes in pictures.
When choosing colours for your eyes, know that you can use your bridal bouquet as inspiration. Had you thought of that?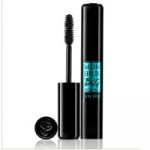 Don't forget to use waterproof mascara if you suspect you may be an emotional bride. Come to think of it… use it even if you don't expect to cry, because – let's be honest – chances are you will at some point!
Darling product: Lancôme Mr Big Waterproof Mascara - Cry, laugh, dance all night... With its ultra-waterproof formula, it perfectly coats lashes to guarantee impeccable hold for 24 hours and 12x volume. Hold the wand horizontally and apply the formula to your lashes in and upward stroking motion. For additional volume and length wiggle the wand side to side and base to tip. Layer as desired to achieve your BIG lash look.
Hold on mascara ! Now Clarins Double Fix'Mascara can provide the perfect protection in any circumstance... It waterproofs all mascaras.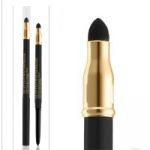 For a more captivating look, opt for Lancôme Stylo waterproof. At last, eyeliner that's here to stay. Formulated for an intense eye look to withstand everything from tears to inclement weather. Won't skip, smudge or streak. Exactly what you need!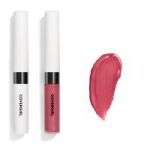 Draw out the contour of your lips with a nude lip pencil, or one that matches your lipstick colour. Once again, the goal is to keep things put: you don't want your lipstick smearing after a few kisses or a glass of champagne. Pick a long wear lip colour (a fairly obvious choice) and consider using one that has a wet look (for a more sensual effect.
Darling products: For long-wear, apply Toujour Outlast from CoverGirl, America's #1 long-wear lip color! The advanced formula lip color with topcoat boasts resilient, brilliant coverage, color, and shine, gives you up to 24 hours of color that stays true, in just 2 steps.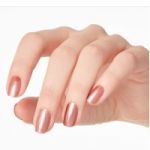 Don't forget your nails. No black or funky varnish. Choose a pealy white, a soft pink or a french manucure with ovale shape nails.
Darling product: Treat yourself to a gel manicure - a must! It will hold until the return of your honeymoon without flaking, without scratching. Try the OPI Golden Rose.
And, last but not least… all our wishes of love and happiness on your big day!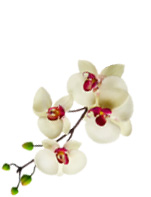 ©Copyright MSCOMM 1996 – 2023. Michèle Serre, Éditeur
Spas

Care & Make-up

Health

For Men

Glossaries

Various