20's - Protect and prevent
Skincare for all ages : 20's > Protect and prevent
The appearance of your skin changes with age – it's inevitable – but giving your skin the proper care and attention at every age can maximize its suppleness and radiance!
Young skin is naturally smooth, radiant and firm. Since attacks on our skin mostly go unnoticed, we tend to neglect it. Don't make this mistake because starting early and taking good care of your skin in your 20s will make a difference later in life.
The basic - Simple as 1, 2, 3 - cleanse, moisturize and protect
Cleansing and moisturizing your skin morning and night are one of your first preventative measures.
Be sure to choose a neutral pH cleanser that will not damage your skin and rinses off completely (leaving no residue).
Follow that up with a light moisturizer that won't clog your pores, ideally with sun protection. You should also look for a moisturizer that contains vitamins, including vitamin E (which is a well-know anti-oxidant that will prevent free radical damage) and/or minerals for extra glow (magnesium activates micro-circulation bringing a fresh healthy look).
A moisturizer with an SPF 30 is key to help prevent sun damage and/or premature aging caused by harmful UV rays.
And, if you are acne prone, then you should be using a cleanser that helps to reduce excess oil to help prevent further breakouts, along with a lighter moisturizer to keep the skin well-hydrated.
Solve your skin problem before it get worst
> Pimples and blackheads
Pimples and blackheads, which are common problems, form when dirt, dead skin and sebum build up and clog the pores of your skin. Microdermabrasion is the best solution to tackle this problem. Micro-crystals sprayed on your skin can exfoliate as much as 10 facials, leading to impressive results: it will clean and tighten your pores to prevent the appearance of new blackheads. This treatment stimulates the production of new cells, which promotes supple, hydrated and healthy skin.
> Acne, blotchy skin and enlarged pores
In your 20s, acne can reappear or leave slight scars. Peels are a good way to handle these skin problems by tightening your pores, eliminating micro-cysts and brightening your complexion. This treatment stimulates the production of collagen, reducing the appearance of minor scarring. Combining peels and microdermabrasion will maximize the effect of each treatment.
..........
Thanks to Epiderma for their kind assistance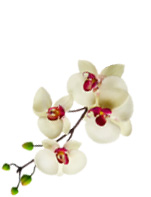 ©Copyright MSCOMM 1996 – 2020. Michèle Serre, Éditeur
Spas

Care & Make-up

Health

For Men

Glossaries

Various