All about skincare > Neckline and decolleté
Away with turtlenecks and artfully draped scarves!
The neck and decolleté have been the hallmark of youthful feminine beauty, sensuality and sexuality throughout history. Why then are they the most neglected when it comes to anti-aging skin care?
Lines on your neck give away your age - even if your face appears younger. This is the area that anti-aging treatments neglect.
An observation
The neck and décolleté are, after the face, the two zones that are the most sensitive to the effects of aging. Exposed to the sun and more fragile because the skin is naturally thinner, the neck and décolleté are prime targets for the premature appearance of wrinkles and pigmentation flaws. The hormones that ensure lipid production and that give the skin its vitality diminish with age and menopause. Your neck, therefore, is a vulnerable area that requires appropriate care throughout the year.
Our enemies
We have also have to deal with "outside" enemies. This is a zone that is exposed to the sun, extreme variations in temperature, abrasion from clothing, poor posture, and even a poorly-fitting bra, with the result that the skin loses its firmness and elasticity, causing fine horizontal lines and wrinkles to appear.
If your neck and décolleté areas are exposed to significant sun exposure throughout the day, it is extremely important to apply a broad spectrum sunscreen that offers protection against the UVA as well as the UVB radiations of the sun. Slather sunscreen on all the exposed parts of your body about 15-20 minutes before you venture out in the sun so that it gets absorbed effectively.
Exfoliation scrapes off the dead skin cells from the surface and reveals the fresh new cells from underneath. It is important that you exfoliate your neck and décolleté areas on a regular basis in order to keep the skin healthy and radiant. Use a gently exfoliating skin care product tthat gently strip off the dead cells without removing the natural moisture of the skin. However, avoid using cleansers and scrubs that contain harsh particles. This is because the skin on these areas extremely thin and fragile and can be easily damaged by harsh ingredients.
Another important step that is often overlooked is moisturization. Often women use moisturizers on their face but forget to extend it to the neck and décolleté areas. Body moisturization is an essential step towards healthy skin care. Therefore use a hydrating cream and slather it liberally over your neck and décolleté. The best time to moisturize your skin at night is immediately after you get out of the shower. This is because the moisturizing ingredients are able to penetrate better and the water locks the moisture within the skin surface.

To enhance dermal tissue support, Guerlain explains the appropriate technique:
First, take a little cream and warm it in the palms of your hands.
Place your open hands at the base of the neck, moving upwards until your fingers touch the nape of the neck. Apply light pressure using your fingertips.
2. Strengthen the décolleté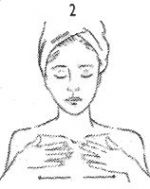 To increase dermal tissue tone, place your hands flat against your chest, facing each other, and draw them outward while pressing firmly with your fingertips.
3. Beautify your neck and décolleté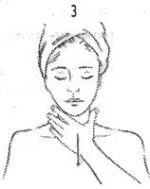 To oxygenate the skin, place an open hand around your throat and draw it downward to your décolleté, alternating one hand after the other.
Repeat each step 5 times.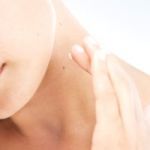 Guerlain Orchidée Impériale Neck and Décolleté Cream
A concentrate of active ingredients to preserve the radiance of the neck and décolleté.
Clarins Extra-Firming Neck Cream
This special formula gives your fatigued skin a boost with potent anti-ageing ingredients.
Dr Hauschka Regenerating Neck and Décolleté Cream
It is specially designed to meet the needs of demanding, mature skin with short and long term hydrating action to help reduce wrinkles and lines caused by dryness.
If you don't have access to the specific products, use your face cream, following the same techniques. It's easy to apply an anti-wrinkle cream morning and evening to your face, so take advantage of the opportunity to extend it to your neck.
Apply a mask. A perfect solution to fight the look of "creases": an instant and extremely gratifying effect just before you go out.!
And for special evenings, apply powder to your décolleté as well as your face, adding a little iridescent touch.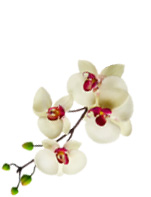 ©Copyright MSCOMM 1996 – 2021. Michèle Serre, Éditeur
Spas

Care & Make-up

Health

For Men

Glossaries

Various