Answers to the six most frequently asked questions at clinics
Answers to the six most frequently asked questions at clinics
With every season comes new and improved medical aesthetic treatments, and ever-changing clients--but the questions we ask ourselves remain the same.
Here are six frequently asked questions Epiderma's medical aesthetic technicians receive...and the answers!
6. About cellulite treatment
Q- Will my cellulite be gone forever?
A- The cellulite treatment shrinks fatty tissue without eliminating it. Your skin becomes more firm, smoother and the appearance of cellulite is reduced by 80% on average. After the first 10 sessions (one per week), it is recommended to have maintenance sessions every three to six months.
Epiderma uses VelaShape II to administer its cellulite treatment, combining four proven technologies—infrared, radiofrequency, massage rollers and suction—in a single treatment. The simultaneous use of these technologies makes this device the gold standard in the industry for contouring, firming and circumferential reduction.
5. About laser hair removal
Learn more Q- Is it painful?
A- Pain is, of course, a subjective sensation. Laser hair removal is generally not considered painful, but you may still feel the laser as it penetrates your skin. This feeling, which is a slight sting similar to the quick snap of an elastic band, is quite tolerable.
Important: Only real lasers provide laser hair removal. Laser hair removal is safe and effective when supervised by a physician and produces fast, definitive results. Be sure to obtain all the necessary information before starting treatment.
4. About anti-wrinkle injection treatment
Q- Will the treatment leave scars on my face?
A - The treatment leaves no visible trace, especially when administered by an experienced physician. After your treatment, Epiderma will apply water compresses. You can get injections over your lunchtime break and return to work without a worry!
Cosmetic Botox neutralizes and relaxes the skin's muscles. It's used to treat wrinkles, especially for the top portion of the face (forehead, between the eyebrows, and crow's feet). Fillers (like Juvederm, Volbella and Voluma), restore your skin volume and fill wrinkles. Fillers are generally used to compensate for the loss of volume due to aging, commonly on the bottom part of the face (cheeks, mouth, chin, and jaw).
Q- Can I go out and do what I want to do the day after the treatment?
A - This treatment requires no recovery time. You will be fully recovered instantly, as long as you apply adequate sunscreen the days following the treatment. Simply avoid exposing your face to direct sunlight for long durations.
Peels are specialized solutions that penetrate deep and effectively treat skin irregularities such as enlarged pores, dark spots, acne, and fine lines. Clinics use two active ingredients for peels: Glycolic Acid (AHA) and Beta Hydroxy Acid (BHA), which can be used alone or in combination, depending on the needs of the client.
2. About varicose vein treatment
Q - What is the difference between the injection and laser therapy?
A - Injection therapy (sclerotherapy) involves the injection of a solution that inflames the walls of the vein, causing it to collapse and close. Without adequate blood flow, the vein eventually disintegrates and disappears. This safe and affordable treatment requires no anesthesia, takes about 20 minutes, costs approximately $150 per treatment, and requires no recovery time. Laser therapy, on the other hand, burns the vein through your skin, causing the unhealthy vein to disintegrate. This is an effective treatment but it can be costly (often three times more expensive than injection therapy). It is also less precise.
Besides their unsightly appearance, varicose veins continue to deteriorate if they are not treated and can even lead to complications. It is recommended that you consult a professional immediately if you see any varicose veins.
Q - Are the results guaranteed?
A - This is the most frequently asked question about our treatments. The answer is no; we work with the ever-changing human body, which makes it difficult to predict the results every time. Each person is unique. That being said, given our strict protocols and close medical supervision, Epiderma provides the optimal conditions for the best-possible results.
..........
To learn more abour Epiderma clinics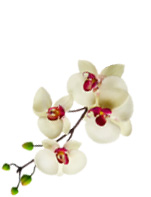 ©Copyright MSCOMM 1996 – 2021. Michèle Serre, Éditeur
Spas

Care & Make-up

Health

For Men

Glossaries

Various